A national cosmetic show in Pyongyang, capital of the Democratic People's Republic of Korea is attracting a large number of visitors.
As the largest of its kind in the country, the exhibition started on Nov. 11 at the Yokjon Department Store and will last till Monday the 18th
The event has attracted more than 30 local enterprises to show more than 137,000 pieces of cosmetics and more than 80 kinds of perfume products.
As the country's Mother's Day fell on Saturday, many manufacturers launched customized products to attract customers.
To celebrate the Mother's Day, a salesman said many children bought their mothers makeup gift sets, especially moisturizing products, anti-aging products, and a variety of functional products.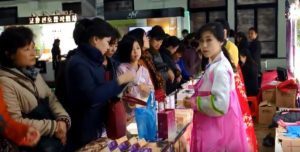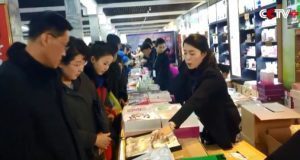 In addition to cosmetics products, daily chemical products are also very popular among the visitors, including soap, shampoo, and other products.