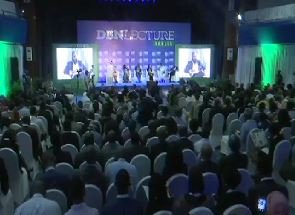 Players in the Micro, Small and Medium Enterprises (MSME) industry have said they need the right policy environment for their businesses to thrive. This is against the backdrop of the Development bank of Nigeria's report  of giving more than seventy billion naira in loans to thousands of MSMEs.
Lara Afolayan reports that there are millions of Micro, Small and Medium Enterprises in Nigeria. This sector is believed to account for eighty four percent of the country's jobs but its major challenge is financing
In 2017, government established a Development Bank to give credit facilities to MSMEs.
The loans were to be accessed at very low rates with  long term repayment periods that have up to twelve years moratorium. But operators in the Nigerian MSME industry feel that beyond financing, there is need for the right policy environment.
Economic watchers on their part,  canvass that  infrastructure development will drive MSME growth.
The country's development bank hopes to improve on its Msme financing efforts going forward. This is against the backdrop of Nigeria's signing of the Continental free trade area agreement which it feels is necessary for growth.
The Federal Executive Council approved a one point three billion dollar credit facility for the commencement of the development finance institution in 2017.
It's financing support is from the World bank, German Development bank, the French Development Agency and the African Development Bank.