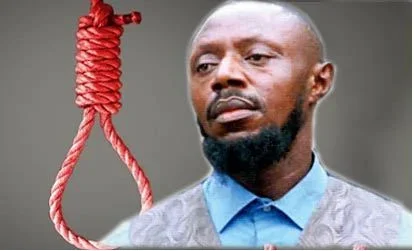 The Lagos State Government says it will soon take decisive actions about prisoners who are on death row in the State .
The Attorney-General and Commissioner for Justice, Adeniji Kazeem who made this known at this year's annual ministerial briefing in Alausa.
He pointed out that the move was aimed at putting a stop to the mixed signals being sent to criminals.
Kazeem also confirmed that the prosecution of Major Hamza Al-Mustapha in connection with the murder of Kudirat Abiola has been reopened.
The attorney general also bared his mind on Chukwu-emeka Ezeugo, popularly known as Reverend King, who was  sentenced to death for murder,
Meanwhile, the Cleaner Lagos Initiative, a key aspect of the new Lagos State environmental law will be implemented by July this year.
Commissioner for the Environment, Babatunde Adejare appealed to residents to cooperate with the government when the law becomes fully operational.