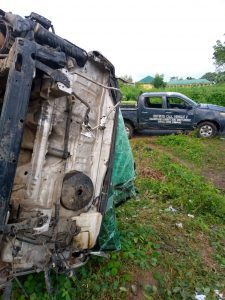 The killing of three Policemen by soldiers in Ibi, Taraba state is a story that many Nigerians are waiting to see how the matter is resolved between sister security agencies.
In the past week, the Defence Headquarters joint panel has been carrying out investigations at the Defence Intelligence Agency in Abuja.
They interrogated soldiers, policemen, civilians, and the suspected kidnapper, Hamisu Wadume.
Meanwhile, we are getting reports that the Nigerian Army is concluding arrangements to move soldiers who may be indicted by the Panel's report, to the THREE Division headquarters in Jos, Plateau State for a possible general court-martial.
One week ago, Hamisu Bala was re-arrested in Kano State and made confessions implicating an army officer and soldiers in Ibi.