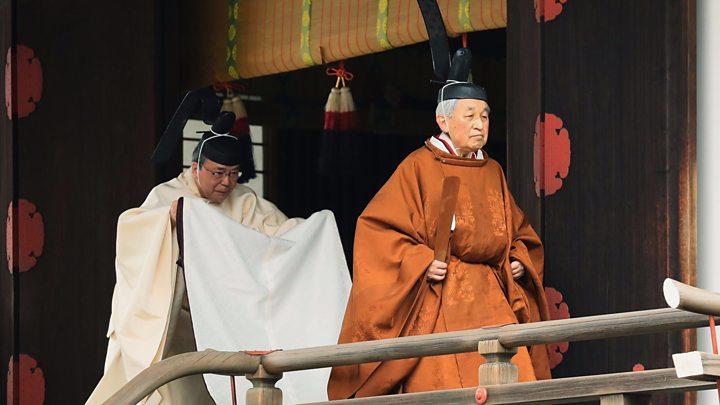 The rituals to herald Emperor Akihito's abdication is already underway in the Imperial Palace in Japan .
The 85-year-old Emperor Akihito is the first Japanese monarch in modern history to do so, citing health reasons is set to step down from the oldest continuous hereditary monarchy in the world.
Tuesday's ceremonies began with several private rituals in the Imperial Palace. His son, Crown Prince Naruhito, will ascend the throne, beginning a new era.
Emperor Akihito will be remembered for connecting with his public in a way that no other Japanese monarch has done.
Emperor Akihito was the first Japanese Emperor to marry a commoner, speak to his subjects live on television and to be hands-on in raising his children.