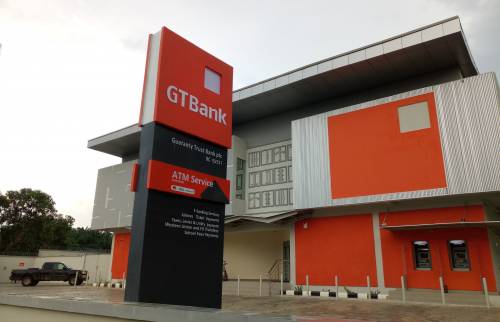 Guarantee Trust Bank has reacted to the judgement of the Supreme Court mandating it to pay the sum of N2.4 billion to Innoson with a 22% interest, per annum until the final liquidation of the judgment is met.
The bank said in a statement that it is a law abiding corporate citizen and that it is taking all necessary legal steps to address the situation.
It also stated that the Judgment allegedly in issue, is in respect of Garnishee Proceedings against the account of the Nigerian Customs Service Board domiciled with the Bank and not against the Bank as an entity.
It added that it would ensure that no illegal or fraudulent execution is carried out..
Based on the Supreme Court's decision of 27th OF February 2019, counsel to Innoson Motors, McCarthy Mbadugha had approached the Federal High Court, Awka Division and sought a leave to enforce the judgment having obtained Certificates of the Judgment from the Ibadan Division of the Federal High Court.
Having granted the leave by the judge, Justice Bature Gafaiare, issued the necessary process for levying execution – the Writ of Fifa.
The court bailiff embarked on its enforcement exercise.
At Ziks avenue Awka, the capital city of Anambra state, where the seal off exercise took place, customers of the bank were astonished. They noted that the court should have considered the plight of customers before embarking on such a landmark judgment.
At the Rangers Avenue, off Igboeze street in Enugu, bank customers were indifferent as they requested for a middle ground between the two parties to settle their dispute. They said the warring parties should consider the economic impact it will have on those who depend on the bank.
The judgment debt arising from the excess and unlawful charges which GTB took from Innoson's account is now more than N14Billon.
The Judgment debt of N2.4B has an accrued interest of about N6.7bn which totals about 8.8 Billion naira.