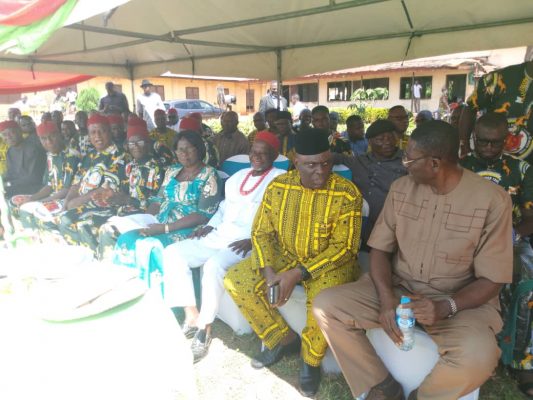 A group of concern citizens in Anambra state has called on private individuals to partner government in revamping education system, so as to reduce the number of out-of-school pupils in the country.
The group also commended the steps taken by some states Governors in the south east, instituted to revamped their educational sector by returning schools taken from the missions back to the churches.
They however solicit for more supports from all and sundry to ensure that the business of educational development becomes a collective task.
Recent National Statistics reveals that Nigeria has over 2 million out of school children, making it the highest in the Africa and third in the World.
Troubled by this data, Government of all tiers have introduced several programmes to encourage parents and caregivers to ensure children of school ages are found in schools during school hours.
Efforts are also ongoing by some state governments, especially those in the South East, to return schools taken from missions in the 70s and 80s to churches, basically for academic continence.
This is why old students of Igwebuike Grammar Schools, in their annual Alumni National Convention held in Awka, with the theme " Giving back makes everyone a winner", urged members of the association to help in rebuilding their community education.
In its inaugural speech, the new National President of IGS Old boys, Emmanuel Nwobu, said the task of nation building starts with the task of making a resourceful pool of funds available to fund robust primary and secondary education, which is the cradle of educational development.
He regretted that present structure of most public primary and secondary schools. He urged his members to contribute their individual efforts to ensure the school handed over to missions in Anambra state receive adequate attention of both the church and heir host communities.
Similarly, a federal lawmaker and an old boy of Igwebuike Grammar School Awka, Chinedu Anyaso solicits for cooperation between the community and government to ensure the business of education development is achieved by all.