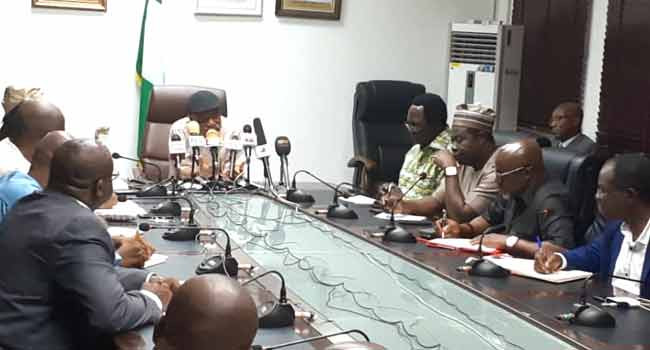 The federal government has transmitted the new national minimum wage bill of  N27,000 (twenty-seven thousand naira) to the national assembly.President Muhammadu Buhari's Senior Legislative Aide, Ita Enang, confirmed the National Assembly is in receipt of the bill in a telephone chat with TVC News.
Enang said federal government has kept to its promise to transmit the bill to the parliament by 23rd of January. The presidential aide said he delivered the bill on behalf of the government.
Both chambers of the national assembly are expected to give accelerated attention to the bill which has pitched organised labour against state and federal governments.
It would be recalled the Natiional Council of State had on Tuesday, approved twenty-seven thousand naira as the new national minimum wage. The council also said the federal government has agreed to pay thirty thousand naira to its workers and state government and private sector can pay any amount to their workers, but must not be below N27,000.
But labour union has rejected the new amount, saying Council of state has no power to approve new national minimum wage.