Vice President Yemi Osinbajo has assured Nigerians that the Federal Government remains resolutely committed to polio eradication in the country.
He gave this assurance while addressing the State Governors and members of the Presidential Taskforce on Polio Eradication who were present at the 92nd National Economic Council meeting, Abuja.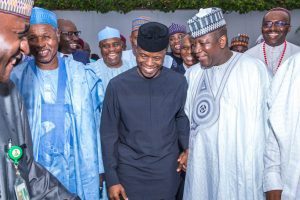 Vice President Osinbajo spoke when he represented President Muhammadu Buhari at a meeting of the Presidential Task Force on Polio Eradication where stakeholders deliberated on determined and ongoing government efforts to combat the spread of the deadly disease in the country on Thursday.
He urged the governors to collaborate with the Federal Government especially in the timely provision of funds, to phase out Polio.