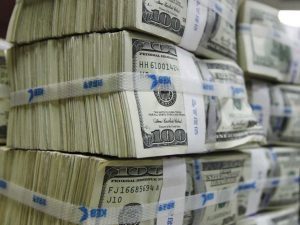 The three tiers of governments have shared a total of N2.28 trillion revenue in the third quarter of 2018.
According to the Nigeria Extractive Industries Transparency Initiative in its Quarterly Review, the federal government received the sum of N904.8 Billion, states got N718.5 Billion and Local governments received the sum of N432.1 Billion.
The NEITI Quarterly review revealed that the Total FAAC disbursements in Q3 of 2018 represents a 17.6 per cent increase over the amount disbursed in the first quarter of 2018 and 13.5 per cent higher than the amount disbursed in the second quarter.