Nigeria's foreign reserves has reached an over eight month low of below forty two billion dollars.
Economic analysts are divided on reasons for this decline but say the country has to take alternative revenue generation sources more seriously.
Nigeria's foreign reserves are presently below forty two billion dollars, their lowest level in more than eight months.
The reserves inched up to a forty seven point eight billion dollar high in May before plunging to its present figure of forty two billion dollars in October, Its lowest level since February this year.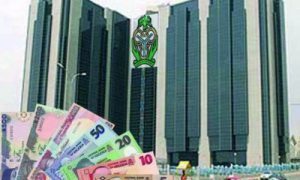 The Central Bank of Nigeria blames this decline on capital flow reversals attributable to higher yields in the United States.
Some economy watchers agree.