The European Union is seeking to partner with Nigeria to define pathways that will lead to the achievement of a peaceful, prosperous and robust democracy for the country.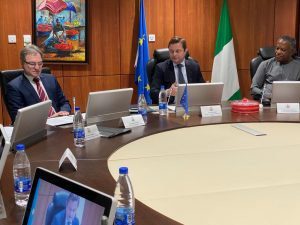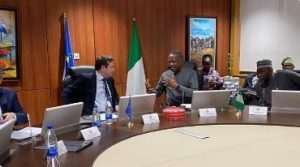 This came up in discussions between the ambassadors of countries in the region and Nigeria as it held its fifth regular political dialogue in Abuja.
Respect for human rights is one of the tenets of democracy
With Nigeria still learning the ropes in practical democracy, the country relies on help from older democratic societies to help fine tune its democratic process.
And one area where developed nation believe Nigeria still trails behind, is in its handling Human rights challenges, especially respect for the vulnerable- women and children, respect for the rule of law and respect for tenets of professional practices like journalism.
In a media briefing after the meeting, the minister disclosed that the two parties held a peer review of what human rights means in other climes, indicating areas where Nigeria needs improvement.
Nigeria as signatory to international human rights instruments needs to concentrate efforts at implementation of all legal obligations especially in conflict and post conflict situations
The Minister also affirmed that Nigeria has made concerted efforts to improve human rights in the country by putting in place policies and structures and is further committed to ensuring more is done in this regard.