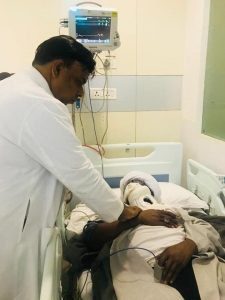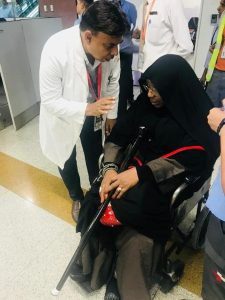 The leader of the Islamic Movement in Nigeria is currently receiving treatment at the Medanta hospital in India. 
Ibrahim Elzazaky and his wife who were detained in Nigeria for more than three years were finally granted the leave to travel for medical treatment after a long legal battle.
TVC News gathered that Ibrahim El-Zazaky, his wife, 4 members of the Shiite movement and a number of Nigerian secret service officials arrived in Delhi India about 3:15pm local time.
It is not certain how long the Shiite group leader would spend at the medical facility.
Back in Nigeria, members of the Islamic Movement are pleased their Sheihk is receiving medical attention.
A member of the Islamic Movement, Abdullahi Mohammed said their agitation paid off and their leader should be allowed to receive medical treatment for as long as necessary.
He also said the group will not be taking to the streets for demonstrations, except there's a need for it.