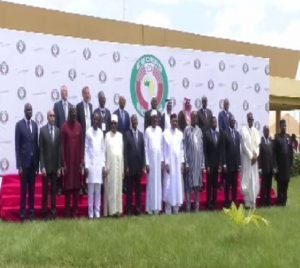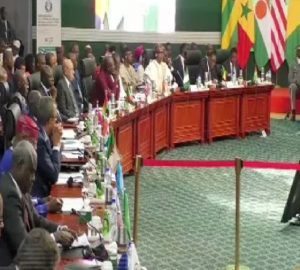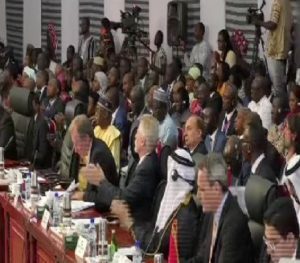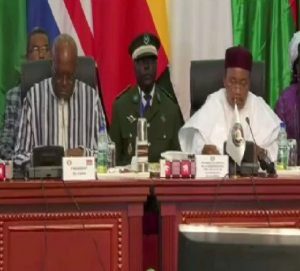 ECOWAS leaders have pledged $1 billion to combat the spiraling threat of Islamist militancy in the region.
ECOWAS President Mahamadou Issoufou said the money would finance the joint forces and intelligence gathering.
This would help counter the rising violence and also fight jihadists, whose actions have led to three million people being displaced and a 60% increase this year in the number of people facing food insecurity.
The ECOWAS commission also called on the the United Nations to strengthen its MINUSMA peacekeeping mission, which has been based in Mali since 2013.
The fifteen members of the West African bloc and the presidents of Mauritania and Chad had gathered for an extraordinary summit in Burkina Faso's capital, Ouagadougou, to address the growing insecurity.
Earlier at the summit, Nigeria's President Buhari had raised the alarm over the ease with which terrorist groups in Africa got access to funds and acquired sophisticated weapons.
He had reiterated Nigeria's commitment to eradicating the activities of Boko Haram terrorist.
He said terrorists' activities could be curbed through coordinated regional actions and responses against terrorism, insurgency and inter-communal disputes.
He also suggested putting in place policies and measures that would address their root causes including the re-establishment and protection of livelihoods.