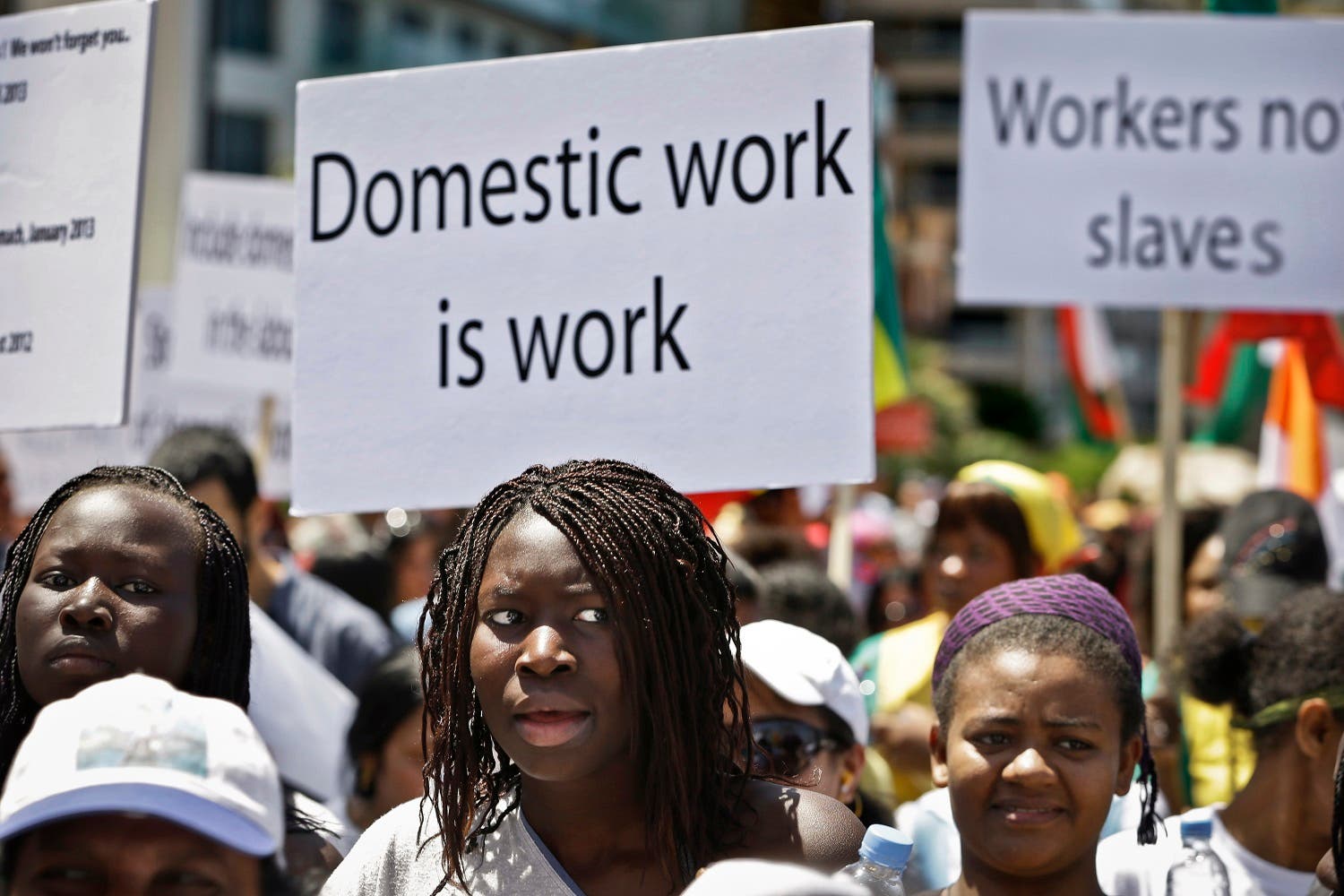 The number of Nigerian women and girls who leave for the middle east to offer their services as domestic help has taken on a new dimension, with some reaching out to anyone who can save them from what they allege is domestic slavery.
In the last few weeks, TVC News has been on the receiving end of SOS calls from at least three victims who said their lives are in danger. We are staying with their stories and connecting the dots to unravel the syndicate behind this criminal but lucrative enterprise.
In many homes in Lebanon, lies a grim story that is waiting to be told -it is one of domestic slavery where women and brought in from Nigeria to serve as house helps -they end up in penal servitude .
three women who are live in domestics allege that they on the receiving end of cruelty and inhumane conditions of service.
In fear of their lives, they made several calls to TVC News and the message was simple -save our souls
That is the voice of victim number one-with no travel documents, and no money she cannot escape from her imprisonment in the home of her employees.she works long hours ,sleep depraved and unable to eat a decent meal a day
For the second victim the experience is not different.
To protect their identities until they make their escape ,TVC News cannot reveal their locations, or the pictures we have gathered that may lead to the apprehension of syndicate members in Nigeria and Lebanon
With no money and travel documents ,the women are willing to forgo their wages and wing their way to the nigeria mission in a bid to escape their predicament
TVC placed several calls to the embassy in Lebanon and sent and email ,as at the time this report was aired, the email had not been acknowledged .
TVC News established contact with a link to at least two of the girls-that is work in progress. They set out in search of their daily bread ,with high hopes and the zeal to earn a living -but in no time at all,that fairy tale became a nightmare .
TVC News has contacted the foreign Affairs ministry but no response.