DLO energy resources, one of the only black female owned power company, operating one of the largest Wind Farms of about 244MW in the African continent is set to invest in Gas- to-power projects in African regions.
Managing Director & CEO, DLO energy resources , Linda Mabhena Olagunju made this known during a during media chat in Lagos state at the sideline of the DLO Africa Power Roundtable event scheduled to hold in London in October 2018.
Linda Mabhena said;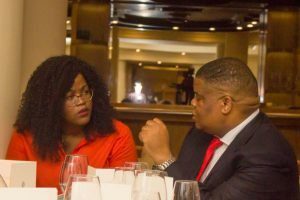 "We are also looking at Gas-to-power in South Africa. We have also been shortlisted for a Rural Electrification Program in Bostwana and we are looking at opportunities here in Nigeria as well
"Each countries has its own challenges but South Africa started up very well but they only had a two and half year break when they were deliberating between Nuclear and Renewables.
"Nigeria i feel is the story of the giant that hasn't reach its potential as far as the power sector is concerned and i think it has a lot to do with the political will more than it has to do with an investment drive. We need a clear political leadership in Nigeria in order to make power work"
The company is also looking at developing projects outside South Africa with different technologies.
DLO Energy Resources has been successful under the South Africa's Renewable Energy Independent Power Producer Programme and has been awarded 3 projects of up to 249 MW of which 244 have reach commercial operation.
Lastly the group owns and operates a boutique energy & infrastructure events company through DLO Energy Resources Events (Pty) Ltd which in turn owns the Africa Power Round table.