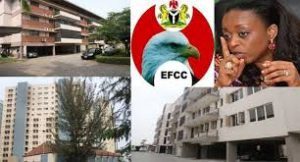 A Federal High Court in Lagos, has ordered the temporary forfeiture of assets worth two and a half billion naira, belonging to former petroleum minister, Diezani Alison-Madueke.
The Economic and Financial Crimes Commission, presented the court papers, detailing the assets in Lagos, Rivers and Abuja.
Justice Abdulaziz Anka, also ruled that failure of the defending counsel, to appear within 14 days, will lead to permanent forfeiture of the assets, to the Federal Government.
The case has been adjourned until September the 8th.