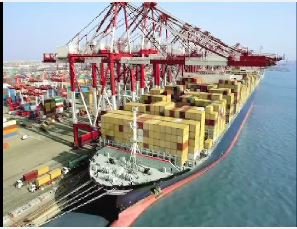 A coalition of civil society groups has urged the National Assembly to revisit probe on the ceding of Nigerian Coastal Waterways to a questionable private firm.
In a petition to the lawmakers, the group disclosed that the contract was awarded to HSLI security firm and technologies at the cost of 195 millon dollars.
Correspondent Habidah Lawal reports that the 195 million dollars maritime security contract was signed off by the Federal Executive Council in December 2017.
It was for the provision of three helicopters, three airplanes, three big battle-ready ships, 12 vessels and 20 amphibious cars, to aid security of Nigeria's waterways.
In January 2018, the House of Representatives criticised the management of NIMASA for awarding the contract to HLSI, saying it was a breach of Nigeria's internal security and in defiance of the local content law.
President Muhammadu Buhari had in May 2018, via a memo, directed the Attorney General of the Federation, Abubakar Malami, to terminate the contract and for the National Security Adviser.
He also instructed the Nigerian Intelligence Agency to investigate how the contractor obtained security clearance without an end-user certificate.
This Coalition has expressed concern at the implication of a sovereign nation ceding the control of its waterways to foreign entities without considering the inherent danger.
The International Maritime Bureau (IMB) Piracy Reporting Centre rated the seas around Nigeria as the world's most dangerous for piracy.
Of the 75 seafarers taken hostage onboard or kidnapped for ransom worldwide this year, 62 were captured in the Gulf of Guinea, specifically off the coasts of Nigeria, Guinea, Togo, Benin and Cameroon.