British Prime Minister Theresa May said the next seven days in the Brexit process would be critical for the country's future.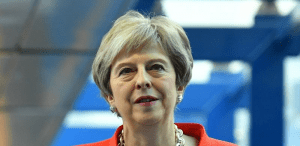 May said that as far as she was aware, a formal challenge to her leadership had not yet gained enough support to trigger a confidence vote for a formal leadership contest.
May said "Changing leader risks delaying negotiations and Brexit"
She added the government "would come back with their proposals for what the next step was" if they lost the final vote.
Meanwhile, Britain's opposition Labour leader Jeremy Corbyn said that a second Brexit referendum was an option for the future rather than today.
He said the Labour party will not support Prime Minister Theresa May's Brexit agreement in an upcoming vote in parliament, and some in the party have backed calls for a referendum on the deal.