A group of British tourists, including children have been asked to leave New Zealand after they were reported for shoplifting, littering, threatening locals and causing chaos.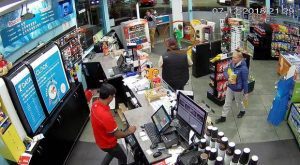 They had also been spotted in a number of cafes and restaurants in Auckland's central business district, and businesses had complained that they walked out without paying or had abused their employees.
The group made headlines in local papers after littering at the North Shore beach in Auckland, and threatening locals.
They have 14 days to appeal to immigration on why they should remain in New Zealand, no later than 28 days to appeal to the Immigration Protection Tribunal on humanitarian grounds.
One member of the group, however, told reporters they would cut short their trip and return as they felt "unwelcome" in New Zealand.