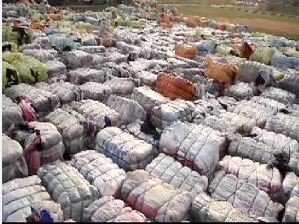 The Joint border drill has confiscated more than 4800 bales of second hand clothings valued at three billion naira from Yaba market in Lagos.
The Customs Coordinator, Western Zone, Assistant Comptroller General, Bukar Amajan, explained that the seizure was made possible through intelligence report.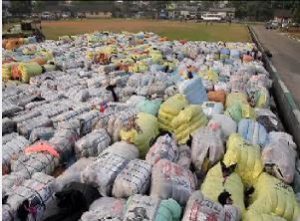 More than 4800 bales of second hand clothings impounded from a single location.
The Customs coordinator of the border drill says these were picked up from Yaba market where smugglers had stockpiled them.
Describing second hand clothings as absolutely prohibited items, he challenged the owners of the consignment to come forward with any document to prove these goods were brought into the country legitimately.
Government still maintains a ban on the importation of second hand clothings into Nigeria from either the seaports, airports or land borders and Customs insist it will continue to effect seizures wherever they are found.