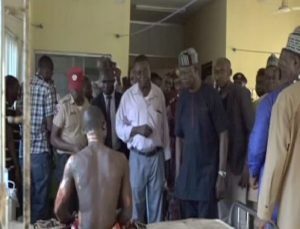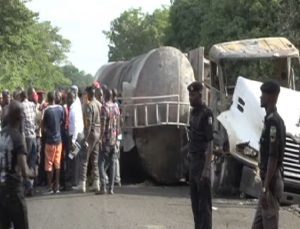 Benue state Government has provided free treatment for the victims affected by the petroleum tanker which exploded on the Alliade – Makurdi Federal Highway in Benue State.
The Governor of the state represented by his deputy visited the eight hospitals where the injured are being treated, and assure the injured ones of maximum treatment.
The explosion took place along the Aliade – Makurdi Federal Highway in Benue State with several residents feared dead
The Benue state Governor represented by his deputy did a fact finding visit to the scene of the accident.
After that, he proceeded to the hospitals where burnt victims were being given treatment.
He visited eight of the hospitals assuring victims that the state government would ensure the injured get the best treatment needed.
He charged responsive agencies to be more proactive in dealing with emergencies such as this.
The state government will also be responsible for the burial of persons burnt beyond recognition.