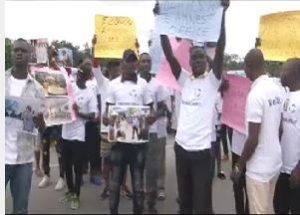 The protest by some ex-militants in Ughelli Delta state over the non-payment of their training allowances is at the heart of a brewing controversy with the way the Amnesty programme for ex-militants in Niger Delta is being managed.
Following TVC NEWS coverage of the peaceful protest, Ebitimi Eva whose institute trained the ex-militants alleged, the presidential amnesty office is withholding the funds that should have served the purpose.
Ebitimi Eva disclosed this in a discussion with  our correspondent, Theophilus  when she visited our headquarters in Lagos.
The presidential amnesty programme has been on for ten years but it appears a long way from adopting an easy way of doing its business.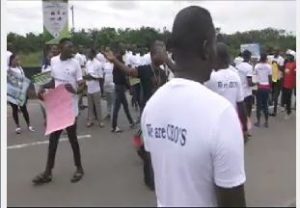 The ex-militants embarked on a peaceful protest last week to press home their demand for training allowances. But when TVC NEWS reported the protest, it drew the attention of Mrs Ebitimi Eva at whose institute the ex-militants where trained.
Mrs Eva is concerned about the plight of the ex-militants who are yet to receive their allowances months after the training.
TVC News has tried without success to reach the coordinator of the presidential amnesty programme Professor Charles Dokubo as well as his personal assistant at their known mobile phone numbers for comment but haven't succeeded.