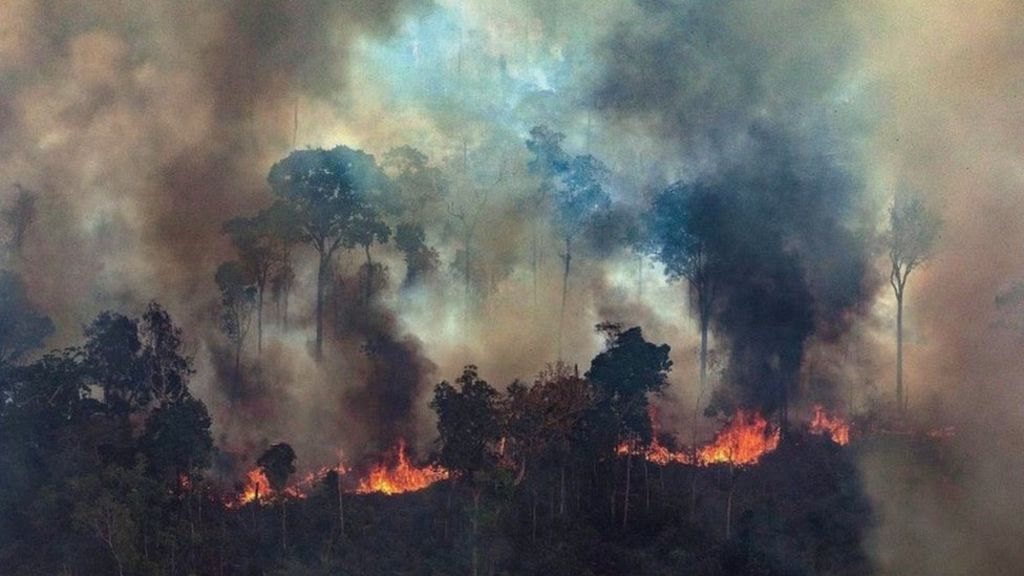 World leaders at the G7 summit have agreed to provide logistical and financial support to help fight fires in the Amazon rain forest.
French President Emmanuel Macron said G7 countries would release 22 million dollars for that purpose.
The funds would pay for more fire-fighting planes.
G7 leaders also intend to discuss plans to reforest the Amazon, at the United Nations general assembly meeting in September.
But Brazil's President Jair Bolsonaro said Mr Macron's plan of an "alliance" to "save" the Amazon treated Brazil "as if we were a colony or no man's land".
President Macron last week described the fires as an "international crisis" and pushed for them to be prioritised at the G7 summit which his country is hosting.