The Economic and Financial Crimes Commission (EFCC) has announced the auction of 88 properties in Kogi, Nasarawa, and Niger States, as well as the Federal Capital Territory (FCT), Abuja.
The anti-graft agency, in its bid to dispose of seized properties obtained through illegal means, invited interested buyers to participate in the auction process which commences immediately and ends at 12 PM on June 26, 2023.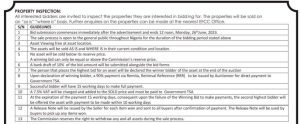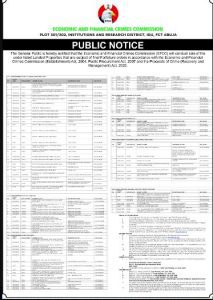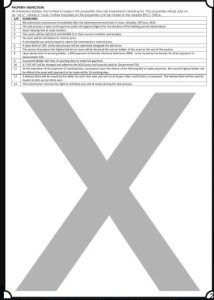 According to the EFCC, affected properties "are subject of final forfeiture orders in accordance with the Economic and Financial Crimes Commission (Establishment) Act, 2002, Public Procurement Act, 2007, and the Proceeds of Crime (Recovery and Management) Act, 2002."
The agency assured that the auction will take place in compliance with due process.
The properties announced range from residential houses to commercial buildings, including office spaces, warehouses, and land.
Below are the properties and guidelines as published by the EFCC today, Thursday, May 25, 2023