Micron Technology, a US memory chip manufacturer, has been banned from selling products in China because of major network security hazards.
Following an investigation, China's cyberspace authority declared that Micron products present "serious network security risks" that are dangerous to the nation's information infrastructure.
This announcement from China comes after the G7 summit in Japan over the weekend, where US President Joe Biden said the group's leaders had agreed to "de-risk and diversify relationship with China.
Beijing has stepped up its feud with Washington after announcing products made by US memory chip giant Micron Technology pose a national security risk.
It told users of computer equipment to stop buying products from the US company.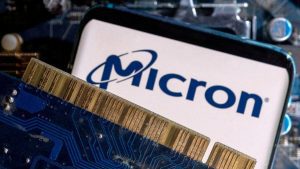 Micron said it had received the CAC's notice of the conclusion of its review of the company's products sold in China, and looked "forward to continuing to engage in discussions with Chinese authorities".
The US, Europe and Japan are reducing China's access to advanced chipmaking and other technology they believe could be used in weapons.
While they have warned of unspecified consequences, Chinese officials appear to be struggling to find ways to retaliate without hurting the country's own smartphone producers and other industries.
Micron makes DRAM and NAND flash memory chips and competes with South Korea's Samsung Electronics Co Ltd and SK Hynix Inc, as well as Japan's Kioxia, a unit of Toshiba Corp.
The company would experience limited impact by the latest announcement, according to Jefferies analysts, as its major customers in China are consumer electronics firms such as smartphone and computer manufacturers, not infrastructure suppliers.
Last week, Micron announced a plan to invest up to 500 billion yen (£2.9bn) in Japan in extreme ultraviolet technology, becoming the first chipmaker to bring advanced chip manufacturing technology to the country that is now seeking to reinvigorate its chip sector.