The Federal Government has concluded plans to launch the Digital Postcode system in Nigeria in June 2023.
The Postmaster General of the Federation/CEO, NIPOST, Adeyemi Adepoju disclosed this at the end of the Two Day Workshop/ Retreat on the Digital Postcode System in collaboration with the National Population Commission, NPC, National Space Research & Development Agency, and Office of the Surveyor General of the Federation other partners held in Keffi, Nasarawa state.
The digitalization of the postcode system would facilitate efficient mail delivery, enhance security agencies' response to emergencies, thereby reducing banditry, kidnapping, and internet scams, and provide an effective health care delivery system, adequate revenue and tax collections and utility bills distribution.
Implementing Digital postcodes would enhance the seamless issuance of driver's licenses, National Identity Management number, international passport, banking services and other address verification services.
NIGERIA CALLS FOR FAIR, UNIVERSALLY BENEFICIAL TAX SYSTEM 
Nigeria calls for an inclusive, equitable, fair and universally beneficial international tax system towards the attainment of the 2030 Sustainable Development Goals (SDGs).
Making the call on behalf of the country at the Economic and Social Council (ECOSOC), United Nations Headquarters, New York, is Mr. Muhammad Nami, the Executive Chairman of the Federal Inland Revenue Service (FIRS).
Mr. Nami noted that the Nigeria is concern about the global minimum tax as put forward by the OECD – Inclusive Framework, because of its low rate and the way it was negotiated to benefit the home countries of multinationals.
He also said that Nigeria looks forward on enforcement mechanisms for a binding multilateral tax convention, noting the challenges that developing and developed countries have experienced with investment treaty arbitration.
Lagos Fire Service Contain Warehouse Fire at Oba Akran, Ikeja
The Lagos State Fire and Rescue Service have contained a fire that broke out at a Warehouse Facility on Sapara Williams Street, off Oba Akran Avenue, Ikeja.
The outbreak which was reported at 08:58AM on Sunday, involved finished distilled volatile chemical products made of ethanol and packed in combustible bottles.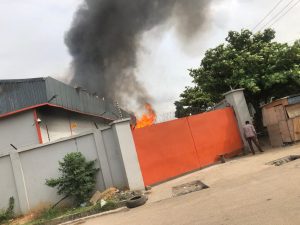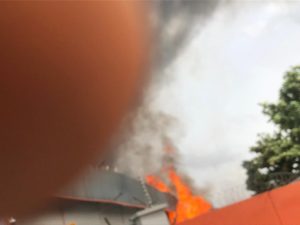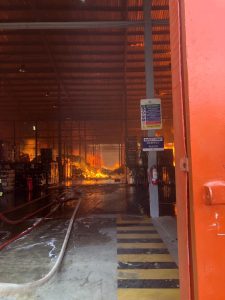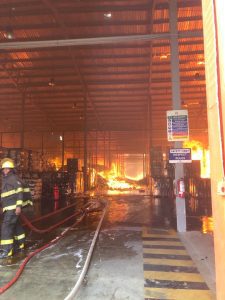 The contents stored within a large expanse warehouse block were securely locked making accessibility difficult to the seat of Fire thereby breaking-in tools were deployed to gain access.
Furthermore , the intensity of the radiation resulting from the chemical compound materials gave way for sparse explosions before it was curtailed by Fire Crew from Ikeja, Alausa, Agege and Bolade.
The operation which is in mopping up stage, recorded no casualty or injury.
Investigation is on- going  to determine cause of the fire outbreak.