According to the Nigerian Communications Commission (NCC), the number of active mobile subscribers has increased to 222.571 million, while internet subscribers have surpassed 154.8 million as of December 2022.
Professor Umar Danbatta, Executive Vice Chairman of the NCC, disclosed this at the ongoing 44th Kaduna International Trade Fair in Kaduna.
Banji Ojo, Head of Consumer Protection and Advocacy, the commission recognizes that the telecommunications sector has been a strategic driver of the Federal Government's digital economy agenda, as it continues to provide the needed digital stamina to support the economy, particularly the activities of SMEs across Nigeria and beyond.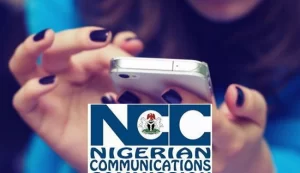 "Information Communications Technology (ICT) is not only one of the fastest growing industries – directly creating millions of jobs – but it is also an important enabler of innovation and development, as it provides the backbone infrastructure for transnational business."
Professor Danbatta stated, in line with the Digital Literacy and Skills Pillar of the National Digital Economy Policy and Strategy (NDEPS) 2020-2030, for a Digital Nigeria, the Commission embarked on digital literacy training for entrepreneurs across the six geopolitical zones of the country.
"The aim was to equip small-scale business owners with the requisite skills and to generate ideas for the development of products and services that can be exported."
He also noted that NCC's regulatory efforts in deepening access to digital services will benefit Nigeria and make it competitive compared with other economies in the areas of job creation; contribution to Gross Domestic Product (GDP) growth; the emergence of new services and industries; workforce transformation; and business innovation.
"It is in our response to ensuring that Nigeria is competitive in all these areas that Commission continuously puts a number of regulatory measures in place to ensure seamless access by Nigerians to telecommunications services in order to deepen competitiveness of the Nigerian economy by making our SMEs digitally compliant.
"In Nigeria today, the number of active mobile subscriptions reached about 222,571 million of December 2022 and Teledensity of 116.60 per cent as of December 2022.
"Also, Internet subscribers have exceeded 154.8 million with broadband penetration standing at 47.36 per cent as of December 2022.
"As you may be aware, the NCC is driving initiatives for a full commercial launch of the Fifth Generation (5G) network in Nigeria. Already, spectrum licences for the companies that will roll out service have been issued," he said.