Governor of Nasarawa State, Abdullahi Sule, has launched a free medical and surgical outreach in Nasarawa and Karu Local Government Areas of the state.
The medical outreach was sponsored by Friends of Dr. Faisal Shu'aibu in support of Governor Abdullahi Sule's re-election bid at the Palace of the Sarkin Nasarawa and Estu Karu.
Governor Sule thanked Dr. Faisal Suaibu's friends for the effort, which aims to assist those who are unable to pay their expenses due to health difficulties.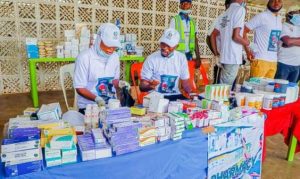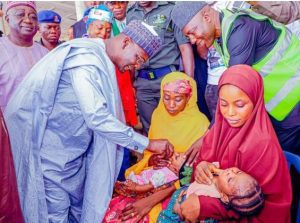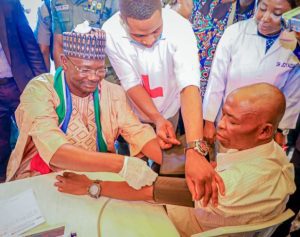 "Healthcare services are one of my administration's main priorities," he says, "which is why the state has since launched the State Health Insurance Scheme to provide citizens with affordable health care."
Surg"The program would help in strengthening the health system, increasing access, and improving the quality of integrated primary health care services".
The governor also promised to build more Primary Healthcare Centres in Karu LGA to meet the increasing population of the area, as the existing ones have been overstretched.
Also speaking, the Executive Director and Chief Executive Officer, of Primary Healthcare Development Agency, Dr. Faisal Shiaibu, explained that the outreach was aimed at improving the livelihood of people in the area and the state at large.
Dr. Faisal Shiaibu explained that the state government under Abdullahi Sule has done a lot to improve the health of the people and make healthcare services accessible to them.
"Health is wealth and the absence of good health could expose people to poverty and even death, hence the need for all hands to be on deck to ensure a healthy society", Dr. Shuaibu said.
He said the state government had introduced State Health Insurance Scheme, expanded and equipped Dalhatu Araf Specialist Hospital (DASH) Lafia, and built and equipped General Hospitals across the state.