The Asiwaju group (TAG) has Inaugurated the Zamfara State chapter of the Group and sworn in it's Executive officers
The group said is already reaching out to women and youths in the grassroots to vote for its Candidate Asiwaju Bola Ahmed Tinubu in the forthcoming 2023 General election
The Asiwaju group is one of the oldest Support groups for the presidential ambition of the former Lagos state Governor Bola Ahmed Tinubu long before the All Progressive Congress (APC) presidential primary election
The North West Coordinator Aisha Abdullahi and the Legal adviser Ahmed Salisu led the team of other officials to Inaugurate the Zamfara State chapter of the Group in Gusau, the state Capital
With barely five months to the 2023 General election, Political parties have intensified preparations to mobilize votes for their Candidates vying for different Political offices
The APC which is the ruling political party is not left behind.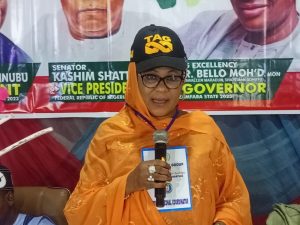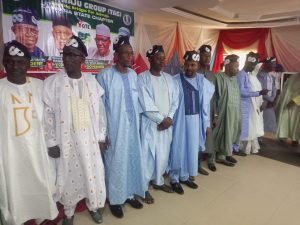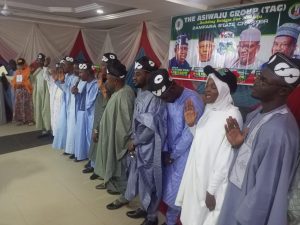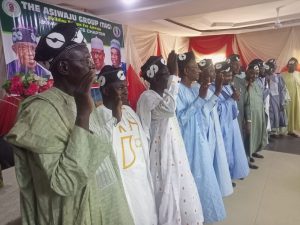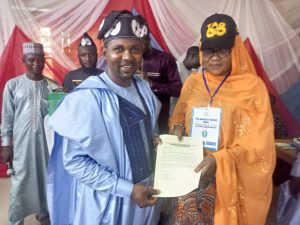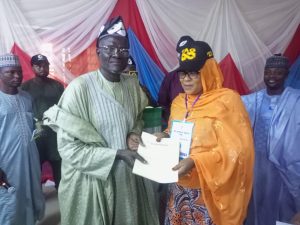 Different groups in support of the Candidacy of Asiwaju Bola Ahmed Tinubu and Kashim Shattima are working tirelessly to ensure the party's Victory at all levels
Women, youth and the aged from across Zamfara State converge on Gusau for the historic event aimed at increasing chances of the party to win in the next Generation Election
Shortly after the Inauguration of the new executives of the Group, the state coordinator Dahiru Kura Said Insecurity in some Zamfara Communities will not prevent it from mobilizing votes for the Presidential Candidate of the All Progressive Congress, Asiwaju Bola Ahmed Tinubu
He adds that Zamfara State is fully for the APC and all Candidates seeking election under the platform will win come next year
Kura Enjoin members of the Asiwaju group (TAG) to brace and not let the party down
On his part, APC chairman Zamfara State represented by the publicity secretary of the party Yusuf Idris said the APC in state has commenced mobilization for one million votes for it's Presidential Candidate in the 2023 General election
Yusuf Idris noted that Bola Ahmed Tinubu has all the qualities a leader need to lead with human face
He appeals to the youth and all APC Supporters to ensure peaceful campaigns that will lead the party to victory at all levels
The newly sworn in Executive Council of the Asiwaju Group (TAG) are
Hon. Dahiru M. Kura as Coordinator, Hon. Suleiman Tinau Anka as Deputy Coordinator, Anas Hamisu Lawal as Secretary, Naziru Suleiman as Asst. Secretary, while Kabiru Abubakar as Organising Secretary, Ashafa Garva as Asst. Organising Secretary, others are Hon. Muhammad Yahaya Tambura as Publicity Secretary, Abbas Abubakar Bako as Asst. Publicity Secretary.
Others sworn in are Hon. Usman Ibrahim Furfuri, as Financial Secretary,UD Ibrahim Asst. Secretary, while Bashar Ahmad Anka is the Treasurer
The Assist. Treasurer is Hajara Abdullahi, Hon. Dayyabu A. Rijiya as Auditor and Kabiru Wakalla as Asst. Auditor then Hon. Yusuf Idris Gusau as Welfare Officer and Maryam Danfuloti as Asst. Welfare Officer among other state Executives
Chairmen of various groups and Local Government Council officials also took oath of office.
It is expected that with this Development, APC will have an upper hand above other Political parties in winning majority of the Political seats in Zamfara and other parts of the country.
Present at the Inauguration ceremony were top Politicians, Elderstatesmen, Women, Young and the aged in Support of Asiwaju Bola Ahmed Tinubu and Kashim Shattima as Nigeria's President come 2023.