The Federal Government has approved a national flood emergency preparedness and response plan to mitigate the impact of flooding in several parts of the country.
this was announced by the Minister of Humanitarian Affairs and Disaster Management, Sadiya Umar Farouq, following the Federal Executive Council (FEC) meeting in Abuja.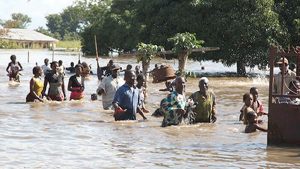 Farouq said the plan was for more resilient and effective response measures for flood-related incidents.
The minister urged all states and operational stakeholders to implement the plan to advance national development.
Farouq also informed that the council has approved the National Social Investment Program Establishment Bill 2022.
According to the minister, the bill would provide legal support for President Muhammadu Buhari's national social investment program, which is tasked with lifting 100 million Nigerians out of poverty by 2023.