AstraZeneca's Covid-19 vaccine has shown 79 percent efficacy against symptomatic disease and 100% efficacy against severe disease and hospitalization in a new, US-based clinical trial, the company says.
This new data came from a Phase 3 clinical trial conducted in the US, Chile and Peru.
According to AstraZeneca, the findings from the new Phase 3 trial, which included more than 32,000 participants, may boost confidence in the vaccine, which was originally developed by the University of Oxford.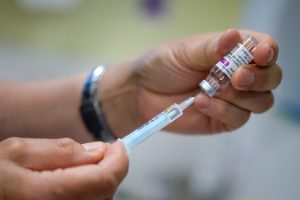 Advertisement

The Oxford-AstraZeneca vaccine was the subject of controversy earlier in the month when a number of European countries including Norway, France and Denmark decided to temporarily suspend its rollout due to reports of blood clotting in patients post inoculation.
AstraZeneca says it plans to submit the findings to a scientific journal for peer review.