The Nasarawa state Assembly said it is investigating the Secretary to the State Government, Tijani Ality, over the alleged failure to utilize the one billion naira education fund.
Lawmakers said the move on the former commissioner in that sector is not a witch-hunt but to ensure justice is delivered to the people.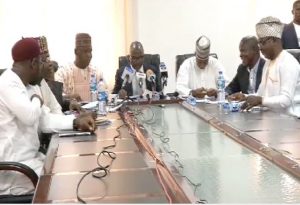 The SSG was the Former Commissioner For Education when the fund was released and is at the Centre of this probe and he insists that the money was judiciously used.
But the adhoc committee believed the SSG's testimony comes at variance with what is contained in documents at their disposal.