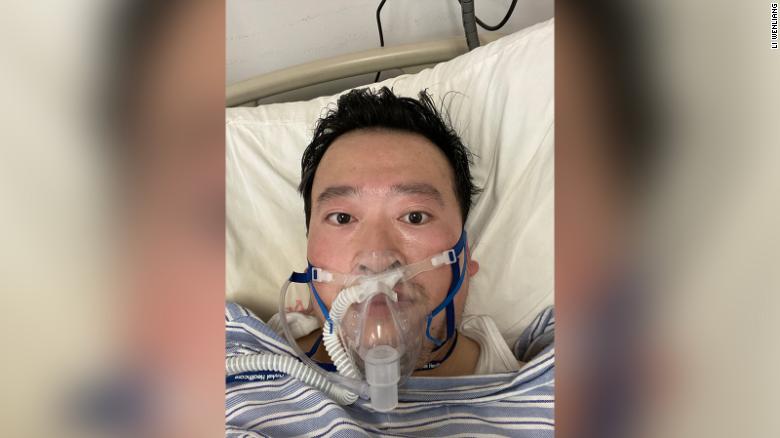 Chinese whistleblower on the new coronavirus, doctor Li Wenliang is dead.
Li Wenliang died of the virus on Thursday, Wuhan Central Hospital, where he worked, said in a statement.
The confirmation follows a series of conflicting statements about his condition from the hospital and Chinese state media outlets.
"Our hospital's ophthalmologist Li Wenliang was unfortunately infected with coronavirus during his work in the fight against the coronavirus epidemic," the hospital said. "He died at 2:58 am on Feb 7 after attempts to resuscitate were unsuccessful."
Advertisement

Li was among a number of supposed "rumormongers" detained in December for spreading news about the virus. He had warned about a potential "SARS-like" virus spreading in Wuhan. Nothing Li said was incorrect, but it came as officials in the city were downplaying the severity of the outbreak and its risk to the public.
Earlier on Thursday, several state media outlets had reported Li's death, following which Chinese social media erupted in profound grief and anger.




Hours of confusion followed, with Wuhan Central Hospital releasing a statement saying Li was still alive and in critical condition, adding that they were "making attempts to resuscitate him.