"Good afternoon, my fellow yahooboys.
Please, I want you to pass this voice note around to everyone.
As it is right now, everyone knows that the 'street work' is now tough.
It is no more the way it used to be.
Advertisement

Our government has now joined hands to the U.S government to make sure that they stop yahooscam. But it cannot stop because it is our only source of income here in Nigeria.
The hustle is now 'strong' but the 'children of GOD' will still survive.
No matter how advanced they get, we will continue to get along".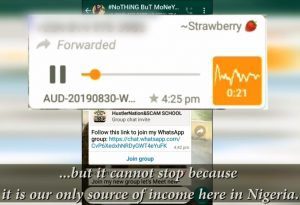 This is a warning voice note from a geeboy to his scam mates in one of their secret Whatsapp groups, 'NoTHiNG BuT MoNeY (NBM)'.
They are known by different names: GeeBoys, Yahoo boys and even 419ers.
Their mission is the same; to scam unsuspecting victims, locally and all around the world.
On a daily basis, they adopt various fraudulent means to reach the end. Male and female are all part of this ring, and in some cases, a whole family.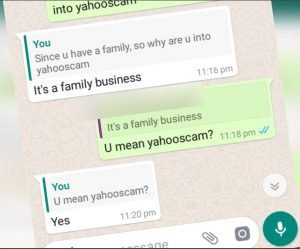 Their targets are mostly in America.
In this report, I will be uncovering the fraudulent activities of these scammers; who they are, their collaborators, who they target and how they operate.
Contrary to the statement of President Muhammadu Buhari in one of his tweets,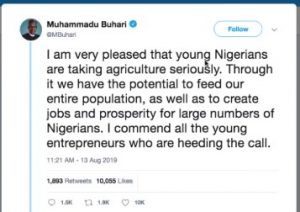 Cybercrime is what the majority of young Nigerians are "taking seriously".
Geeboys, also known as yahooboys are Confidence Tricksters who exploit the confidence of unsuspecting victims.
The activities of these scammers have been with us over the years. They only get advanced by the day, despite the unrelenting efforts of Nigeria's anti-graft agency, the Economic and Financial Crimes Commission to rid society of this menace.
Glorification of Cybercrime
No doubt, the glorification cyber crime by some of the Nigerian singers and the luxurious lifestyle displays on the social media by some other young Nigerians, coupled with the level of unemployment and corruption in the country, have played a key role in giving an encouraging go-ahead to many young Nigerians.
Babajide Otitoju of TVC Communications gives some historical backgrounds of cybercrime in Nigeria.
Cyber crime has been with us for many years. But it was in the late 90s and after the millennium that we began to see a spike in cases of cyber crime in our country.
With more people having access to the internet, more and more young people who are jobless, who cannot find any job to do, took solace in cyber crime. Many of them had opportunity to speak with white people via the yahoo messenger and resorted to advance-fee fraud through the yahoo messenger. That is the origin of the word 'yahooyahoo' because it was the yahoo messenger that offered the platform for this negatively inclined young people and sometimes, elderly people in their early 50s to rub unsuspecting foreigners of their money.
Over time, substantial number of suggestive songs like YAHOOZE by OLU MAINTAIN (2007), MAGA DON PAY by KELLY HANDSOME (2008), WIRE ANTHEM by CHIBUZEE (2013), LIVING THINGS by NICE (2017), LOGO BENZ by LIL KESH (2018), YAHOO LAWON ORE MI by ELENIYAN (2019) among others, have been released. Some of them arrested and charged for cyber crime, both within and outside the country.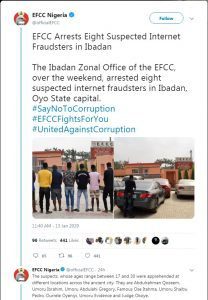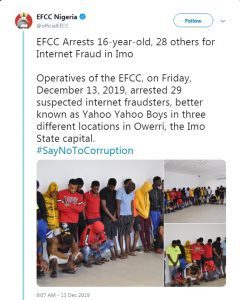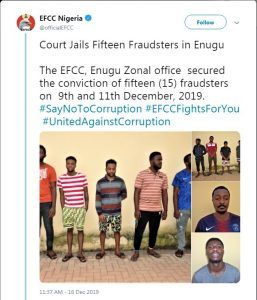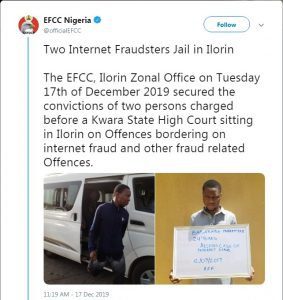 A repentant geeboy narrates how he operated since early 90s:
"I started this, what people call today, yahooyahoo thing in early 90s. And the reason why I got involved is not because I really wanted to but because there's no job. And you know the government is not doing enough. And again, peer pressure too; you know, seeing your colleagues, people who are your age mates, riding cars, using big phones, and then you are unable to. So you now think that, instead of going into rubbery, why don't you try it? And that was how I got started.
"Then I said to myself I was going to do it for some time and I would stop. But when I started, things started working fine. So I get deep into it and I was doing it.
"You can't really call it like, stealing like people say because it requires a lot of intelligence. If you are not intelligent there's no way you can convince any white man before he will now give you a package.
At times you would be on the system for days, you won't get anything. And sometimes you'll even be on the system for some weeks and you're able to get something.
"For me, what I specialised on then, was package. And so what I usually do is, I go online, go to ebay and shop. So after shopping, I would now convince the seller that I'm going to pay. Now, the seller would expect something. That thing is a PayPal. That PayPal is like what you call a waybill. So it is to serve as a protection between the person that's buying and the one that's selling. So that he won't be at loss.
"So, once we now send that to that buyer, the buyer will assume that it is the real PayPal that's sending that confirmation of payment to him. They will now release the package.
"But of course, of the package gets to Nigeria, you can't get it straight. You also need some insider in the courier company.
"Then I deal with the likes of FedEx, DHL, UPS. So we have some of the courier operator who would come. And then we would call them that we are expecting package. So they would bring it to me.
"That aspect of collecting our package, or item, be it phone, laptop, TV, home theatre, and what have you.
"The people that normally bring it to us are the courier. They are not the security men. They are the real staff of those courier companies like FedEx, DHL, UPS and all of them.
"We already have relationship with some dispatch rider and some who use busses. Their drivers, we know them. Once we call them, they already know that they are to bring it to us because when you are collecting things from outside Nigeria they are not supposed to collect money from you. But these dispatch riders, they would ask for money, knowing that it's not a clean business, that it's a yahoo thing; it's a shady deal. So that's why they will now collect money from us.
"So when they come they will ask for ID card from us. We would now sign. But that signature we are signing is not our real signature. It's a fake identity.
"At times, when they want to give us this thing, maybe the owner of the business would have called them. Those 'oyinbo'(whitemen) would have called. When those 'oyinbo' call, sometimes, they would now tell us that their 'oga' (boss) has called that they should not release the package. We would now say don't worry. We would add to your money. Leave the package for us. Tell your 'oga' that you have already delivered.
"Another thing is that, the address we normally put in our I.D card and in the package that we receive are address that they cannot trace. Sometimes, we use church. Sometimes, we can use mosque and streets that do not exist. We'll now wait for them at a junction. So, even if they want to trace, they can't get.
"Before you can even do the shipping thing, you need to have an account. So we used to generate accounts online. It's not a real one. We would generate. There are some sites that are based on generating accounts so to use a master card account. Those sites are there. So it is that thing that we now use to open the account so that we can track those items.
"We would know when it is ready for pickup. We will be tracking it. So that's what we used to do.
"There are other things that guys do. But me, I actually specialise on that package of a thing.
"At times a week, I might collect a lot of package. I could remember, there was even a week that, on Monday, FedEx came, on Tuesday DHL came and on Wednesday UPS came. So it was that good, that time.
"I did it for some years but eventually, I stopped. And the reason why I stopped wasn't because I was caught. But I just said to myself that, it's better for me to look for something good to do. Because the people we are duping, they would not be happy. And if they are not happy, one day law of karma will catch up with us. And that was why I stopped.
But then, you can't blame me, like I said. Nigerian government continue to promise that there will be job but there is no job. So what can we do? And we need to eat. We are not born with silver spoon. Our family are poor. Our parents are poor. So we need something too to put our body together. So that was why I get into it.
"There is no amount of SARS, no amount of EFCC that can stop this thing because every day, people keep thinking of new means. Sometimes you hear of yahooplus. It's also another means of surviving because if you block then one way they will also think of something else to do.
"So, I think the government need to do something. Nigerian government need to do something".
In the course of this investigation, getting the GeeBoys to talk was not easy, as they always avoid interviews and questions concerning their fraudulent activities due to the prying eyes of the security operatives and the EFCC agencies on their trail. Hence, I had to go undercover.
Searching through the internet, I found some websites belonging to some of these scammers, teaching how to do these frauds. Opening one of them, Mikebush explains step-by-step, on his website, how, and all that is needed to do this scam.
According to him, the basic tools needed are a laptop, dating apps, Virtual Private Network VPN, which hides their IP addresses and locations, foreign phone numbers and cloning apps to switch genders and voices. He has a secret book, "All Yahoo Format Book" and his secret Whatsapp group, which he offers for 3000naira.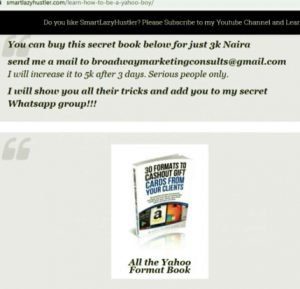 To confirm all these claims, I sent an email to his email address, which he replied a couple of hours later with the 'secret' whatsapp group link and a dropbox link that contains the 'format' documents they use in tricking their victims. These victims they refer to as "clients". He has more than a hundred members in his group.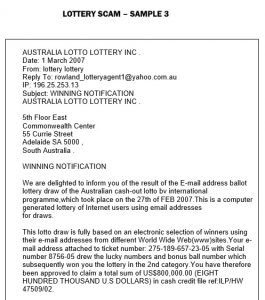 Few minutes after joining this secret whatsapp group, other group owners began to promote their group links. And within few days, I discovered close to a hundred whatsapp groups and Telegram channels with new members joining every day.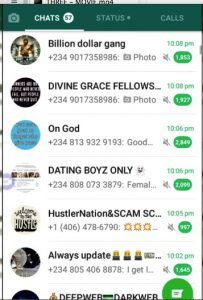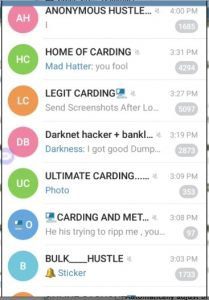 These social media groups are their market place where they share ideas, get tutorials for trainings, exchange and purchase scam tools and services.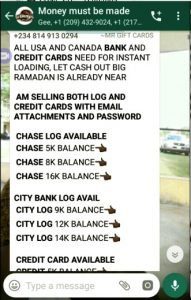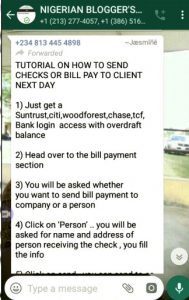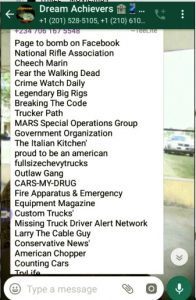 Most of these groups are named accordingly without fear of being discovered. While others are given unsuspicious names to avoid being suspected:
NIGERIAN BLOGGER'S GROUP, BILLION DOLLAR GANG,
DIVINE GRACE FELLOWSHIP, DATING BOYS ONLY,
HUSTLE NATION AND SCAM SCHOOL, THE CHURCH OF APOSTLES,
MASTER KEY PLANNER, MONEY MAKING GANG,
BRAIN HUSTLERS, GHANA FORGERS ONLY,
CHOSEN MEN'S FELLOWSHIP, MONEY MUST BE MADE,
LOADING TUTORIALS, BRAIN BRING MONEY,
SOLID FOUNDATION, GHOST MONEY,
DREAM ACHIEVERS, NOTHING BUT MONEY, among others.
How do they do these scams?
There are various ways in which they carry out these fraudulent activities. These include operating or subscribing to dating sites, hacking into personal details of individual's gadgets, mobile deposits, wire transfer, spamming, phishing and many others; all, for financial and personal gains.
In the course of this investigation, I discovered three major means, which I will be focusing on. They are Dating, Mobile Deposit and Credit Card.
Dating
There are several dating sites. Prospective scammers join many of them with fake registration details. The tool required for this is an internet enabled smart phone or a laptop. Then they utilize applications and software such as Google Voice, Clone-yourself video Apps to change images, switch genders and change voices, and Virtual Private Network VPN to hide their IP addresses.
Once they are set with all the necessary apps and software installed, they begin to launch cyber-attacks with their so-called 'formats', which are the prepared scripts to get down their victims.
The GeeBoys could use a female photograph or name to profess affection and woo an unsuspecting male or female as the case may be. They can go to the extent of proposing marriage through the internet.
Those who fall for these 'formats' send them money or give out their bank account and credit card details.
Those who are not falling for these tricks are made to pay for their stubbornness by sending them gifts to win their hearts. Some of them go as far as running fake bank accounts with fake balances to trick their "clients" the more.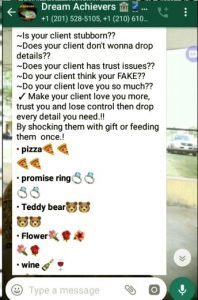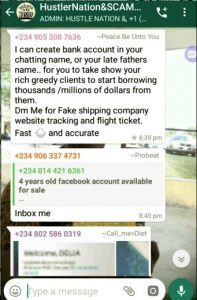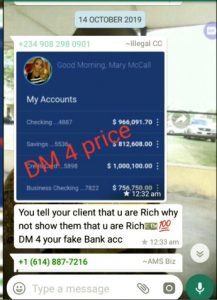 As bad as it is, it does not matter if their targets have money to send, bank details or credit cards. They go as far as taking advantage of their victims' Credit Score, which is used to determine the Creditworthiness of an individual.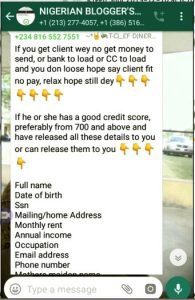 These account details they collect from these victims are then given to those who do Mobile Deposit scam among them for fake check deposits and the credit cards, for online orders. The agony they cause these victims is enormous.
Mobile Deposit scam
Mobile Deposit, also known as "Remote Deposit Capture", is another way through which they scam their victims. This is an online banking that allows you deposit a cheque into a bank account using your smartphone. A product developed to enhance speed in transactions, is what they have taken advantage of.
How do they do this Mobile Deposit scam?
A Geeboy who specialises in Mobile Deposit scam was the first I met on the BlackBerry Messenger where they were more active. They fully migrated to Whatsapp and Telegram messengers immediately BBM was closed at the end of May, 2019.
He invited me to his hotel room in Lagos where he explained how he does the scam.
In his explanation, he brought out some of these fake cheques and demonstrated how they go about the details on the cheques.
Another geeboy gives a detailed video explanation of how they edit these fake cheques on their computer systems before they are deposited in the victims' accounts.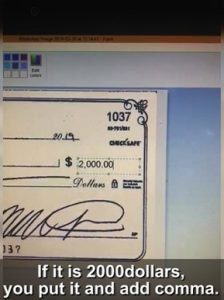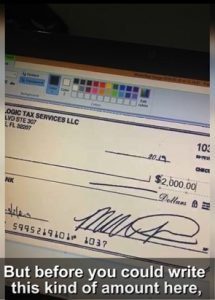 "…you have to make sure that you check the mobile limit of the account.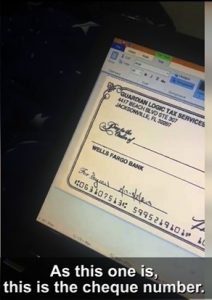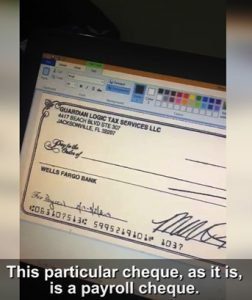 "They use it to pay the workers in a company.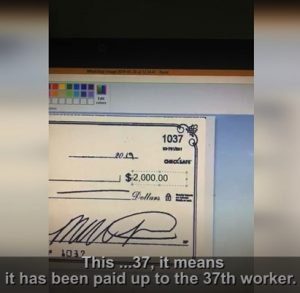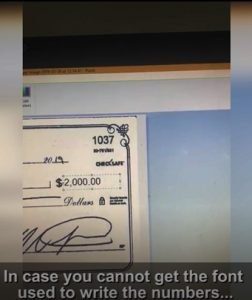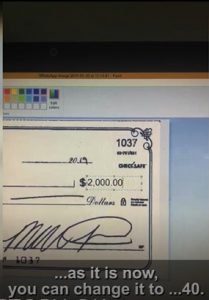 "In case you cannot get the font used to write the numbers, you can easily put 9 and copy it.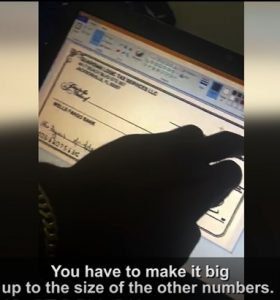 "So, that is the front cheque.
"When editing the back cheque…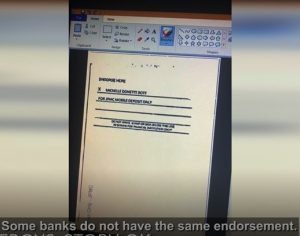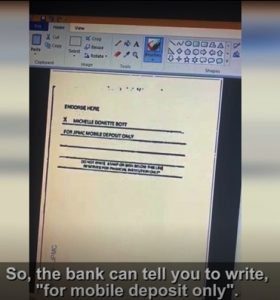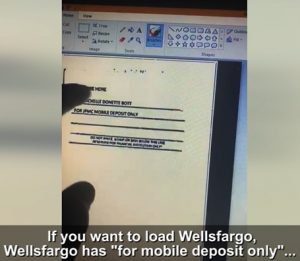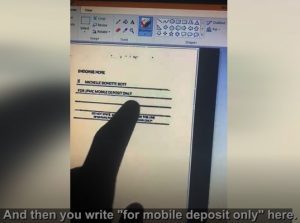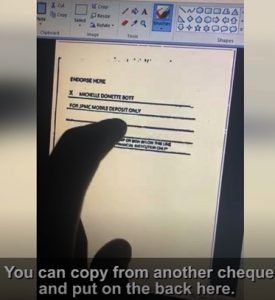 …and then you find any signature.
"But all I'm explaining to you now in this video is laptop editing. If it is hard copies, you have to write the details with a pen.
"I do sell cheques too. I can sell this to you and you go and print it. So, that is how it is".
After the cheques are perfectly edited, they either mail the cheques to the victim's address or tell them they are going to make cheque deposit into their account, after which they login to the victim's account through the banks' mobile apps and deposit the fake cheques. The victims are then asked to withdraw a percentage of the deposits and send back to them.
Another geeboy, also does mobile deposit scam uses halfpricesoft.com to design his own fake cheques. halfpricesoft.com is a U.S based company whose services include cheques purchase and printing software.
There are many other websites that provide this service as well, for ease of transactions in America, which has turned out to be at the service of these scammers.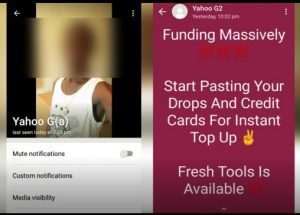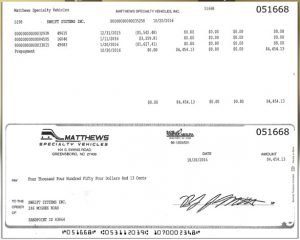 He further explains that this mobile cheque deposit scam must be done in the evening after banks have closed for the day. According to his explanation, at this time, banks auto systems clear cheques as manual checking takes place only during working hours. And as long as small amounts are deposited, the deposits reflect in the accounts as soon as possible and withdrawal is available the next morning without any delay. The victims are immediately asked to withdraw a percentage of the deposits and send back to them.
Credit Card scam
Credit card scam has been one of their bests. GeeBoys who do this scam are referred to as Carders. (According to Wikipedia), Carding is a term describing the trafficking of credit cards, bank accounts and other personal information online as well as related fraud activities.
GeeBoy, ultimate Carder, who created one of the WhatsApp groups and one of the Telegram channels, named Ultimate Carding, specialises in Carding. He posted a carding tutorial in his Telegram channel, detailing how this Credit Card fraud is done.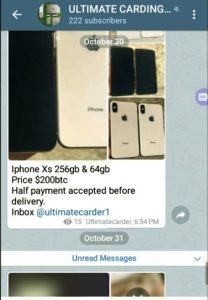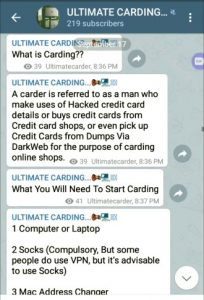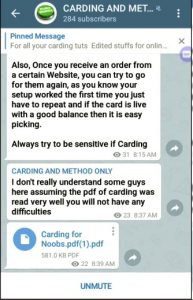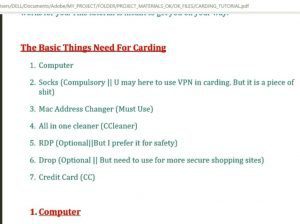 These stolen Credit Cards are purchased from hackers and online shops who sell them.
Once they have these stolen Credit cards, they go on any website of their choice and make fraudulent orders with the use of SOCKS to hide their IP addresses as well as match their location with that of the credit card holders for successful transactions; Media Access Control Changer, Ccleaner to clear browsing history, and Remote Desktop Protocol RDP, which gives them access to other systems through which they operate.
For high-profile targets, advanced phishing methods like Email Phishing, Clone Phishing, Spear Phishing, Website Forgery, Whaling, Link Manipulation, Filter Evasion, Covert Redirect, Voice Phishing and others are used.
How do they succeed and get away with this crime?
Virtual Private Network is what these scammers cannot do without. This makes it impossible to track their IP addresses and location.
Bitcoins, gift cards, and 'pickers' are the major means through which they receive money from their victims, which cannot be traced.
There are those they refer to as 'Pickers', whose job is to pickup monies from victims. These 'pickers' are their collaborators abroad.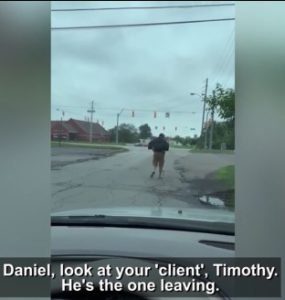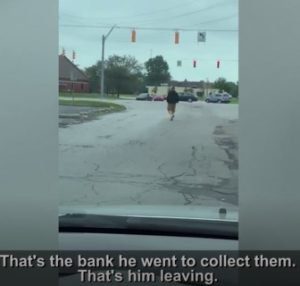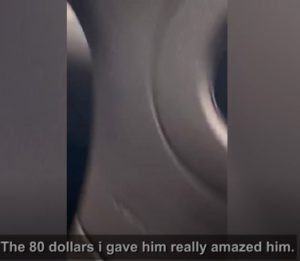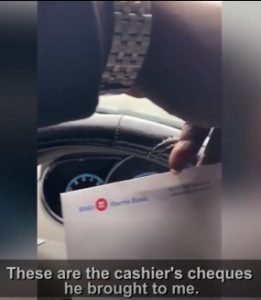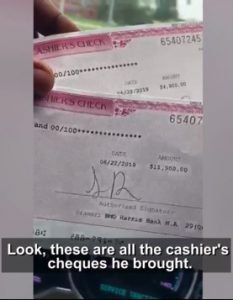 To confirm the roll of these 'pickers', I posted a call for help to receive money from the U.S. And in no time, I got more than 50 bank account details and addresses of their collaborators in the U.S.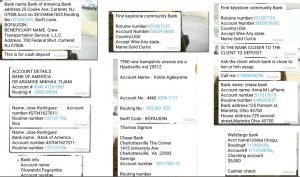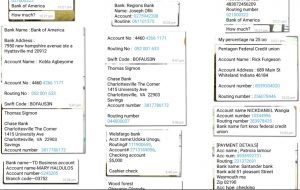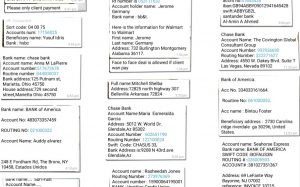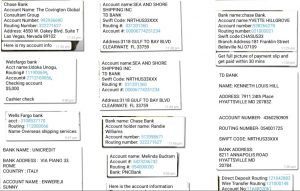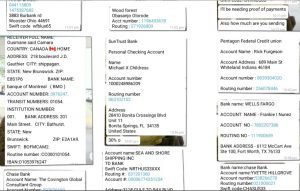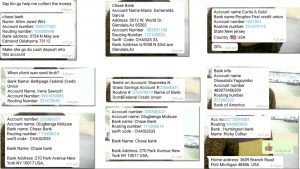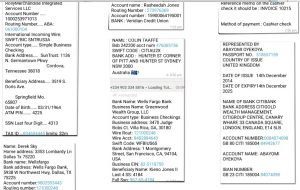 Within Nigeria, fake bank alert is one of the means through which they defraud unsuspecting Nigerians. GeeBoy, Walex Super Tech, explains in his Telegram and YouTube channels, how he uses fake bank alerts.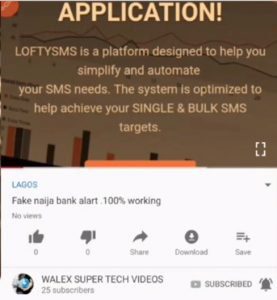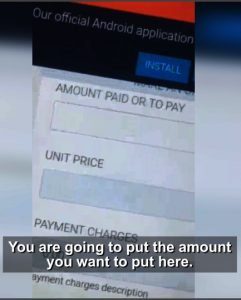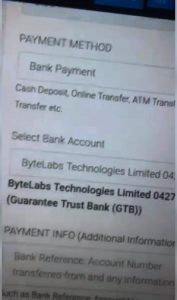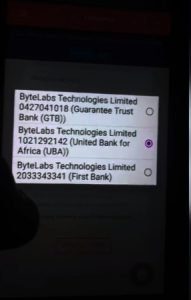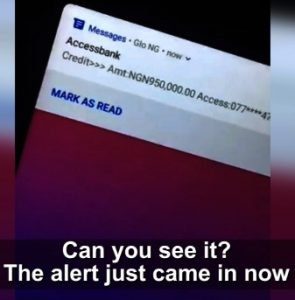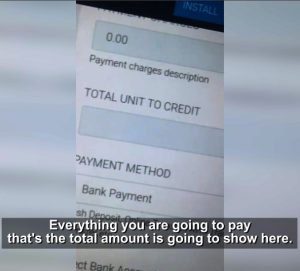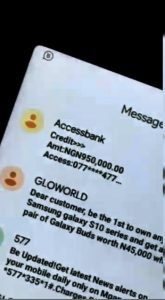 Another GeeBoy explains how he and his team operate.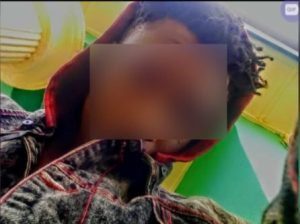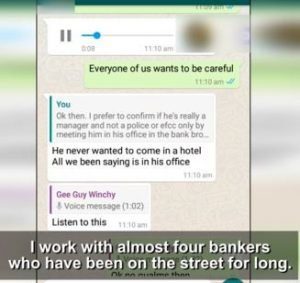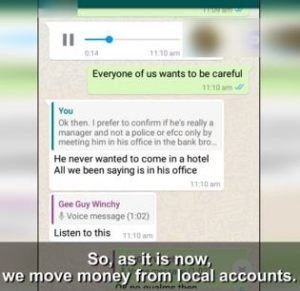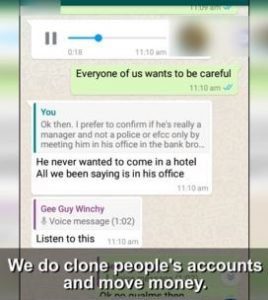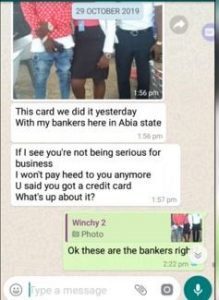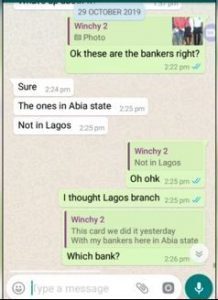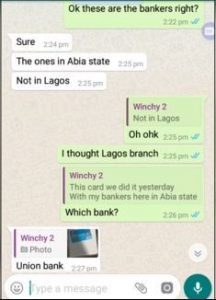 Bureau de Change and Bank Officials Aiding Cybercrime
The services of Bureau de Change and bank officials are essential when large funds are involved.
I met a geeboy, who has an uncle, a bureau de change operator, whose job is assisting scammers to move their monies.
We met at a shopping mall in Lagos at his request, where he made me understand how they operate.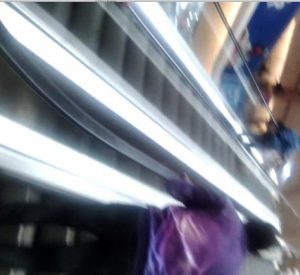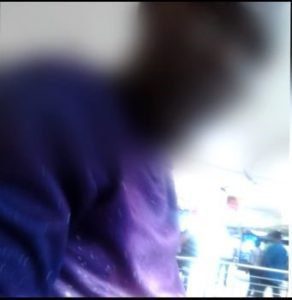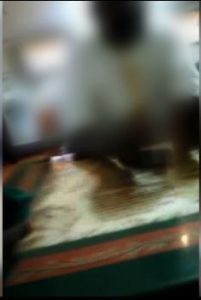 I put it to him that I have a brother in the U.S who has some stolen funds he would like to move to a safe bank.
He later took me to his bureau de change uncle, who is also a scammer, working with a Chinese man based in China, whose company account they use.
With a colleague, who is also an investigative journalist, posing as my brother who just came back from the U.S for the deal, I put another phone call through to him and his uncle:
Colleague: …you understand the king of money and what I'm dealing with?
Bureau de Change: I know. I know. That is my business. I can't lie to you. There is no legit money anywhere now. Any money is fraud money. You understand?
Colleague: So, what about the bank manager? Which bank are you using?
Bureau de Change: My bank? Ok. I'm using UBA bank, Fidelity bank, are you with me? And Zenith bank.
Colleague: Ok.
Bureau de Change: …let's see by tomorrow morning.
We scheduled an appointment to meet at his UBA branch in Lagos. I met with the geeboy and his uncle, bureau de change with his partner as scheduled.
He later put a phone call through to their Chinese partner in China to speak with me for a deal: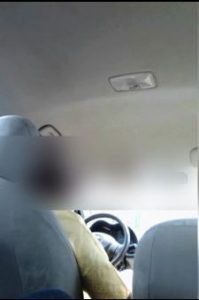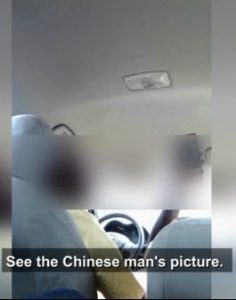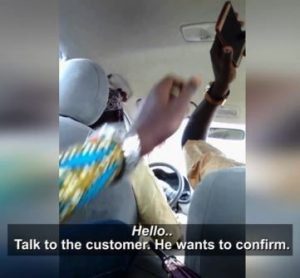 "Hello! How are you?"
Chinese man: Hello! How are you?
"He told me everything about you. I just want to confirm if the business is safe".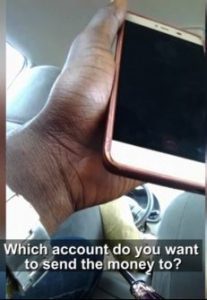 "Hong Kong".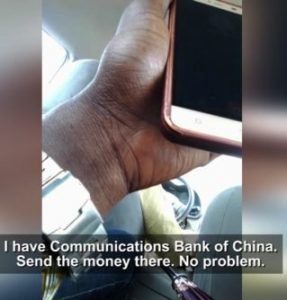 "I hope you understand the kind of business…?"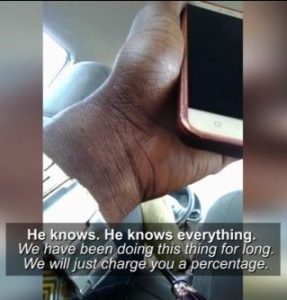 "Ok. There's no problem right?"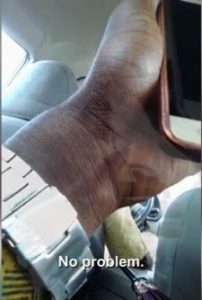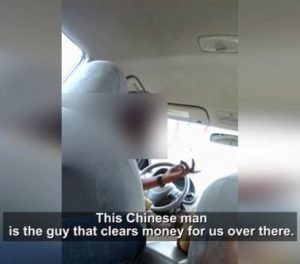 "If the money goes to China, how is he going to do it that it will come to Nigeria and it won't be traced by EFCC?"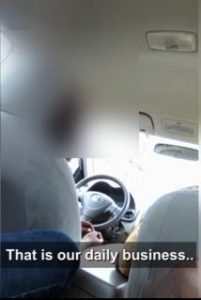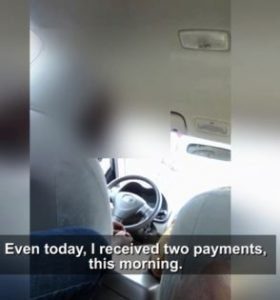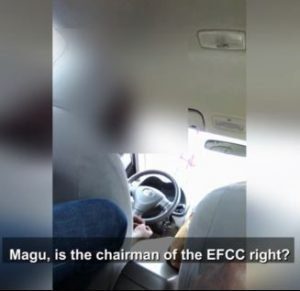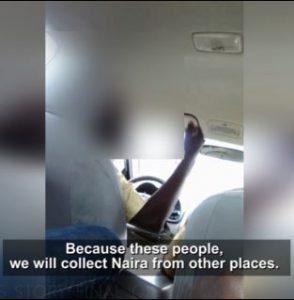 "I will like to ask if there is any security backup, in case one gets arrested".
"We have people now. This is Nigeria, my brother. Money talks"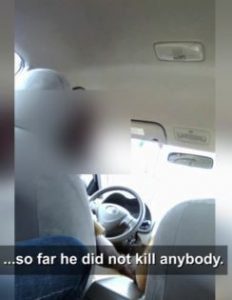 "Money talks. People come out. We have lawyers. We have people that can stand for them. There is a lot of backup. You understand"
These frauds are mostly done against the Americans and have always been possible due to their easy banking system as most deposits are made available in the customers' accounts and can be accessed before they are verified and cleared and credit card transactions are without the One-Time Password security to confirm and complete transactions.
And as long as this king of banking system exists in the U.S, Cybercrime against Americans may likely continue forever.
"There are a lot of actions been taken by the police across different levels. You know the challenge with investigating and sometimes, prosecuting the cyber crimes include the fact that, they are crimes that are almost borderless. They are transnational in nature or trans-boundary in nature. And so, sometimes, the suspects, the victims are spread across many countries and many jurisdictions.
"Again, persons committing the crimes, also, are visually, almost physically invisible. They are almost anonymous, except when you begin to close up on them using your investigative tools.
"They've also got lots and lots of collaborators. So, for instance, in the banking sector, in the bureau de change industry, in the telecommunication, sometimes in the postal system, particularly those that operate the speed mails; the special currier systems. So you find high level, high wired collaborators across the… and sometimes even in some law enforcement departments. And so, the process of investigation, arrest and prosecution of some of these suspects can be very, very challenging. – Frank Mba, Force Public Relations Officer.
It's part of our usual work, raiding areas where we believe that cybercrime offenders are. And we have consistently been making arrests over the years, ensuring that fraudsters don't get away with the crimes that they perpetrate because our country have, unfortunately, have this negative perception as a den of criminals. And we want to change that narrative. That is the reason why EFCC has always, always since inception, been at the forefront of the fight against internet crime especially.
"But as we also observe in recent times, we have scaled up our activities in that area. And that is because we also have this believe that some foreign agencies are also worried that Nigerians, especially those outside the country, are also getting involved in this criminal activities. And we have a partnership for instance, with the FBI. As a result of this partnership, we share intelligence together. And they have also contacted the commission to help them in tracking some suspected cybercrime offenders. That is the reason why you see some of the operations that we are conducting across the country. Wilson Uwujare, FCC spokesman.
Is Nigeria truly winning this war?
Well, I will say yes and at the same time know. Yes because we've made a lot of progress. No because we need a lot of partnership beyond the law enforcement level to actually win the war. And at that level we are not yet getting the partnership. We are not getting the collaboration we need. We need persons essentially, in the socialisation process, whether as family members, as parents, as teachers, as religious leaders to come on board.
"We must reorient our youths. We must move away from a culture of greed, a culture that celebrates sudden wealth and unexplained wealth. How do you justify a scenario where a 19 year old young boy who is probably still an undergraduate, comes back home with a vehicle valued at about 20million Naira and nobody is asking question? How do justify that a young undergraduate moves away from the hostel to rent a duplex or a four bed flat, fully furnished and living a lifestyle that even a professor cannot sustain? – Frank Mba, Force Public Relations Officer.
With hundreds of young Nigerians being regularly arrested for cybercrime and more, joining by the day, what next for the country and this worm that has eaten so deep into the fabrics of the nations young population?
Supported by TigerEye Foundation and TVC Comms.