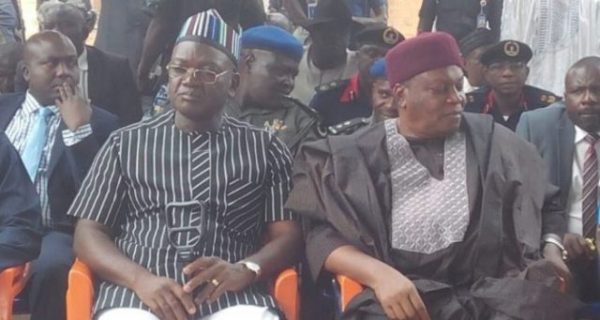 Leaders of the Tiv and Jukun communities have thanked President Muhammadu Buhari and Taraba state government for helping restore peace in their communities.
This comes as the Benue state government also commended Taraba for its holistic approach in ending the conflict.
Correspondent Owolabi Adenusi reports that the leaders expressed their appreciations when they paid a courtesy call to the Taraba state governor, the first since his re-election. Other tribes were part of this delegation as well.
They were satisfied with efforts by government to resolve a prolonged crisis between the Jukun and tiv people, which claimed many lives and
destroyed property worth millions.
The governor canvassed unity and emphasizes his administration's commitment to local government development. He also unveils a planned compensation package for those who lost their means of livelihood to the crisis.
The lingering crisis between the Jukun/Tiv people prompted interventions by the federal government. A deployment of soldiers to the area has now helped restore relative peace.