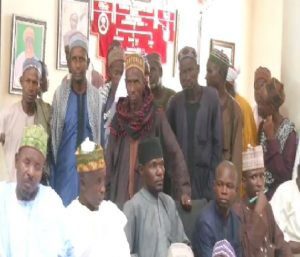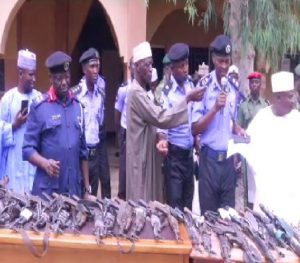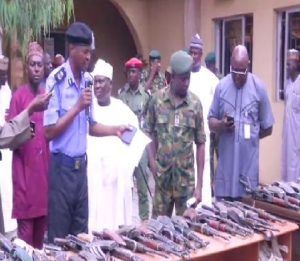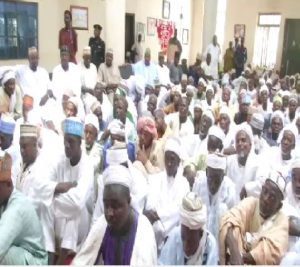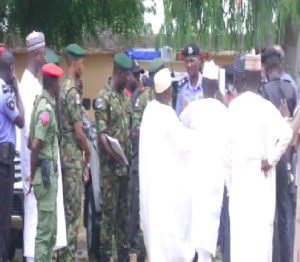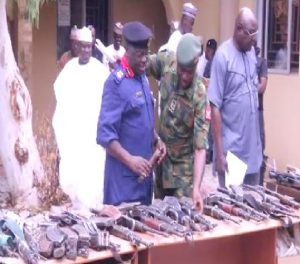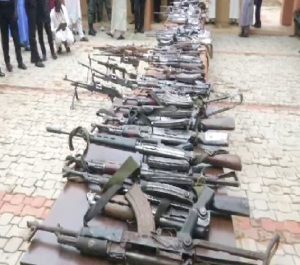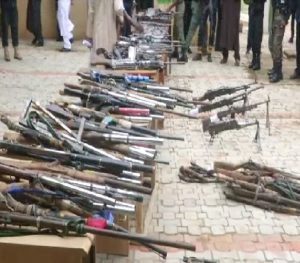 About  One Hundred  repented bandits and members of Yan-Sakai have surrendered their weapons to the Zamfara State Police Command. 
This was disclosed by the Police Commissioner Usman Nagwaggo while displaying the weapons to Journalist in Gusau .
The measures  to end the current security challenges confronting the state appears to be working as weapons and ammunition were surrendered voluntarily by repentant bandits and Yan Sakai in Zamfara State.
The two waring groups now interact with each other at markets and farms .
The success in the confidence building efforts is now causing the  bandits and members of Yan Sakai to start  laying down their arms voluntarily.
Advertisement

CP Usman Nagwaggo disclosed that a committee has been set up to handle the disarmament process across the state.
So far  about One hundred rifles, Pistols, Locally made guns and ammunition were received from bandits and Local vigilantes.
The peace and Reconciliation efforts are still ongoing in all the Seventeen Emirate Councils of the state.
The police  Command also launched a joint security  operation called Eagle Eye.
Advertisement