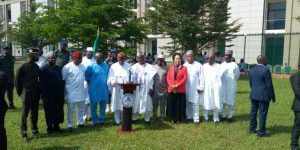 Members of the house of representatives have reacted to the xenophobic attacks in South Africa. They said the nation requires total commitment to revoking the old order that have made incessant attacks on Nigerian citizens possible.
Speaker Femi Gbajabiami made this known at a press conference in Abuja.
Flanked by other leaders and members of the House of Representatives, Mr. Gbajabiamila recalled the many sacrifices Nigeria made towards the liberation of south Africa insisting its citizens do not deserve such attacks.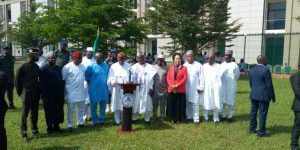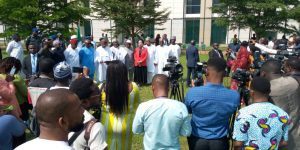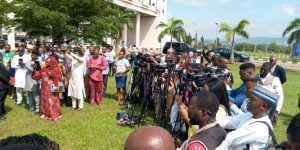 He also commended President Muhammadu Buhari for the action taken so far in registering the country's displeasure against the attacks.
The Senate Committee on the Diaspora and Non-Governmental Organisations has also officially invited the Ministry of Foreign Affairs to be briefed on the xenophobic attacks in South Africa.
The Chairman of the Committee, Senator Ajibola Basiru, representing Osun Central Senatorial District, warns that if the Nigerian and South African governments do not take prompt and urgent steps to end the incessant bloodshed, it could snowball into unpleasant situations with dire consequences for the two countries.