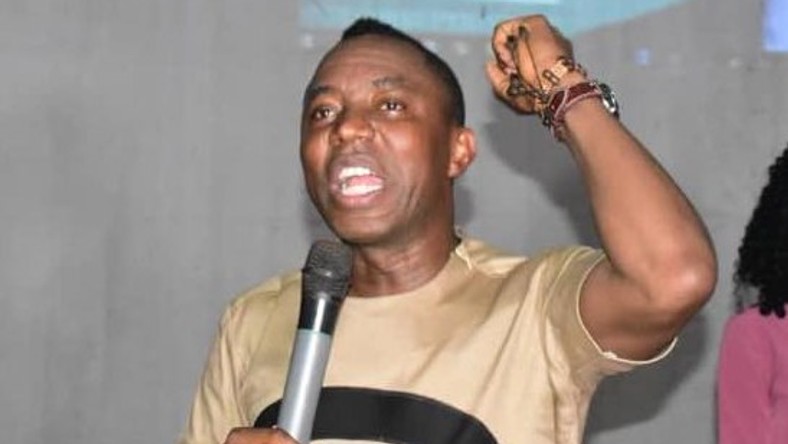 The federal government has charged Omoyele Sowore to court for "conspiracy to commit treason" and "insulting" President Muhammadu Buhari.
The government accused Sowore of granting an interview which caused an insult on the person of the president of the country.
Olawale Bakare is also listed with Sowore as a defendant.
Sowore, presidential candidate of the African Action Congress the last election, has been in DSS custody since August.
The DSS had earlier accused him of threatening public peace with his planned #RevolutionNow protest.
Sowore and Bakare are accused of committing "conspiracy" to commit treason by staging a revolution campaign aimed at removing the President and Commander-in-Chief of the Armed Forces of Nigeria.
The government also accused Sowore of money laundering and cyberstalking.