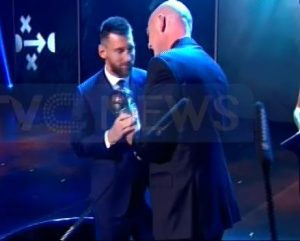 Argentine international and Barcelona forward, Lionel Messi has won the footballer of the year award at the FIFA awards.
He beat favourite Virgil Van Dijk, who won the European Player of the year prize last month.
Messi has now won six world player of the year awards, one ahead of rival, Cristiano Ronaldo
Liverpool manager Jurgen Klopp won the men's coach of the year.
Advertisement