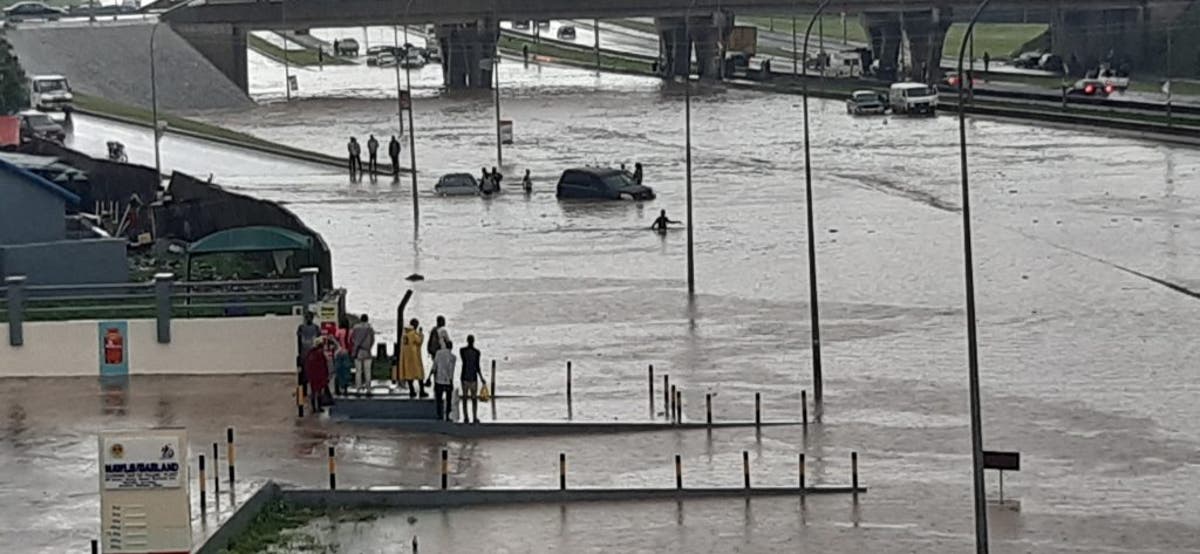 The FCT Emergency Management Agency has warned residents whose houses are located on water ways to relocate in order to ensure safety of lives and property.
This comes after a heavy downpour in the city resulted in flood waters taking over some areas.
Helen Osamede-Akins reports that the rain, which started in the early hours of the morning lasted several hours and wreaked havoc in some parts of the city.
Roads were flooded leaving residents stranded and causing businesses to slow down. Residents beg the Federal government to come to their rescue as the flood has continue to cause untold hardship on them.
The Nigeria Meteorological Agency had predicted a late onset of rains and early cessation of the season in most parts of the country in 2019. This is not the first time the area will be hit by heavy floods.