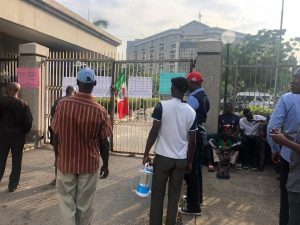 Workers of the Lagos State Water Corporation have commenced an indefinite strike over alleged high-handedness of the Director of the agency, Mumuni Badmus.
The striking workers, who are members of the Almagamated Union of Public Corporations, Civil Service, Technical and Recreational Services Employees, vowed that the strike will continue, if the State Governor, Babajide Sanwo-Olu does not intervene.
They also threatened that the office complex of the corporation will become the workers' camp as long as the strike lasted.