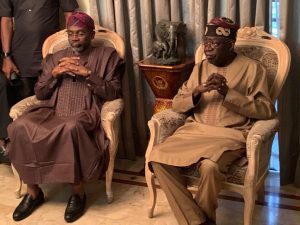 Speaker of the House of Representatives, Femi Gbajabiamila and some members of the lower chambers of the national Assembly have paid a courtesy visit to the National Leader of the All Progressives Congress, Bola Tinubu in Lagos.
Speaker Gbajabiamila thanked Bola Tinubu for building him and many others politically. He however promised to use his position for the development of the country.
The national leader of the APC in his reaction said the conscience of the nation lies with the national assembly. He also advised the speaker to use his position to build unity.
Advertisement