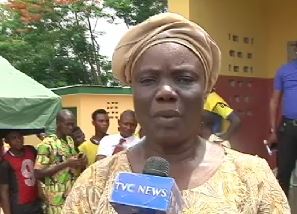 It has been said that the duties of the church should not be limited to preaching the gospel but should also impact the lives of the people, provide for their needs and help them out of challenges.
The President, Abeokuta Stock of Church of the latter Day Saint made this known while handing over a completed health centre and a public toilet to the people of Kugba-Ajagbe in Odeda area of Ogun State.
TVC News Kazeem Olowe reports that Kugba Ajagba is one of the rural communities under Odeda Local Government
area of Ogun State.
The Community is just few kilometers away from Ibadan, Oyo State. The two major towns along the road to the community are Olodo and Kila. Majority of the residents are farmers.
Aside from lack of electricity supply, one of the major problems facing the community was lack of standard healthcare centre where residents can get quality medical attention.
In an attempt to help them out of their challenges, the Church of Jesus Christ of the latter day saints has helped them in rebuilding their
dilapidated health centre and provide them with a functional public toilet.
While thanking the church on behalf of the government and the people of the community, the chairman of the local council development area said what she saw beats her imagination.
The health centre is expected to serve the people of Kugba Ajagba, Efon and other neighbouring communities.