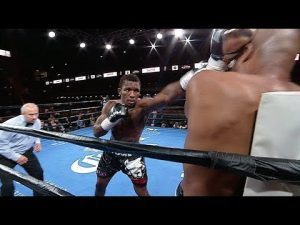 Nigerian boxer Efetobor Apochi has described his win over Early Newman of the United states as the most difficult fight of his professional career.
Apochi who captained Nigeria's contingent to the 2014 commonwealth games in Glasgow, Scotland became a professional only two years ago.
His latest fight, a world cruiser weight battle, ended in the 7th round when Apochi sent his opponent to the canvass. Newman failed to recover from the punch that sent him down.
The win improved Apochi's knockouts record to eight.