At least 16 people have been killed and another 30 wounded as an explosion ripped through a market in the southwestern Pakistan.
The explosion took place as Hazaras, who are Shia Muslims, were buying vegetables early on Friday morning.
Images from the scene of the explosion showed damaged vehicles and sacks of potatoes split open by the force of the blast.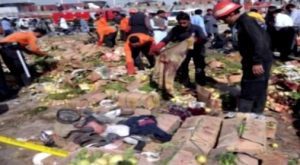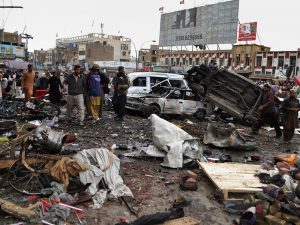 Police say they do not know whether the bomb was planted or a suicide attack until investigating teams, who had cordoned off the site, completed their analysis.
At least seven members of the Hazara community and one paramilitary soldier were among those killed.