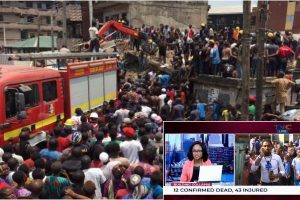 The recent spate of collapsed buildings in Lagos state has become a source for concern amongst residents and the government alike.
To this effect, The five man committee of experts recently inaugurated by the Lagos State ministry of physical planning and Urban development to look into the Ita Faji building collapse has commenced work
The committee is organising A One Day public hearing on collapsed building.
Chairman of the committee, Wasiu Olokunnola says the purpose of the gathering is to rub minds and prevent future occurrence of building collapse in lagos, especially on Lagos Island.
Advertisement

The gathering witnessed Professionals in the built sector which include Institute of town planners, institute of builders, Architects, Engineers, Standards Organisation of Nigeria, Institute of Estate survivors, Lagos emergency management agency and other Lagos State government agencies.