Suspected Boko Haram terrorists in a convoy of gun trucks have attacked Kalle community of Borno state and killed 15 farmers.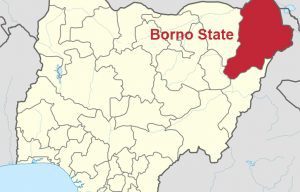 The farmers were said to be working on their farmlands, when the terrorists bust from the north flank of Sambisa Forest near Molai community.
A Civilian JTF leader, Baba Kura Kolomi in Maiduguri disclosed that the farmers were killed using machetes.
4 persons were also injured and evacuated to Hospitals by the rescue team of emergency management agency.