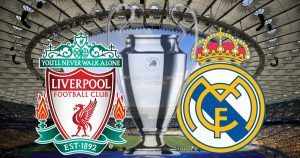 Real Madrid have won the Champions League's title for the third consecutive time after beating Liverpool 3-1 on Saturday.With the win, the reigning champions League's king have set an unprecedented record of winning the prestigious league title for the third consecutive time.
Real Madrid opened the scoring line after Liverpool's goalkeeper made a goal kick error but was almost neutralised by Liverpool's Sodiq.
The second and third goals were scored by Real Madrid's substitute, Bale but Liverpool were unable to upturn these till the end of the game.