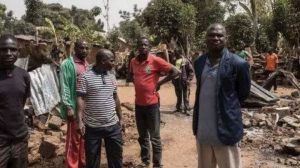 At least 45 people have been confirmed dead following an attack on Birnin Gwari Local Government Area of Kaduna state.
Eyewitnesses reveal that armed bandits attacked Gwaska village in large numbers on motorcycles around 2:30 p.m. on saturday .
Kaduna State Police commissioner, Austin Iwar says 150 policemen have been deployed to the area and an additional 200 will be deployed this week.
Birnin Gwari has witnessed several attacks in the past months leading to the deaths of scores of civilians, soldiers and police officers